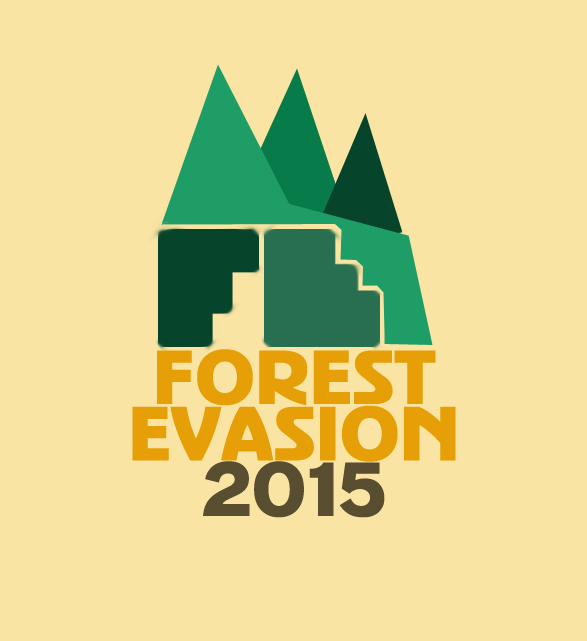 Here are some great opportunities for SSAGO members to get involved with national scouting and guiding. Including: - Forest Evasion 2016 - Revolution Isle of Wight (National Explorer and Network Camp) - Volunteer staff opportunities at county jamborees - Summer job opportunities at Girlguiding centres
Forest Evasion 2016: 23rd-24th April
Forest Evasion is a 24hr walking challenge that will take place in The Forest of Dean from 23rd to 24th April. Teams of evaders (4-7 people) will navigate between points in a race to the end whilst avoiding being caught by the chasers (working as individuals or as one big team)!
This is the 4th year the event has run and we hope to make Forest Evasion 2016 the biggest and best one yet! We'd love to get teams from more universities involved, so please do discuss this with your society and pass it on to anyone else who may be interested.
You can find out more information on our website, there will be a small fee (£7pp max, confirmed once we have an idea of numbers) which includes camping for the Friday and Saturday night. Also, do join our Facebook page for the most up to date info!
Website: http://www.forestevasion.co.uk/
Facebook: https://www.facebook.com/ForestEvasion/
If you would like to participate in Forest Evasion, please complete the team sign up form at http://forestevasion.co.uk/Signup.docx and send it back to us by 25th March. Each participant should bring their Emergency Contact form (second page) to the event.
If you've any questions, please do get in touch at info@forestevasion.co.uk
Revolution 2016
BOOKINGS FOR REVOLUTION 2016 ARE OPEN!!!!!
Follow the link below and reserve your place at the best Network and Explorer camp you'll attend this year.
http://revolution.scouts.live/
Isle of Wight Revolution is a camp designed specifically for Explorer and Network scouts, we know what you want and that is exactly what we have been providing for 22 years.
Activities this year include Tree Climbing, Fencing, Eurovisions got Talent, Paddleboarding, Live Band, Skateboarding, Bouncy Castle, Disco, Clay Pigeon Shooting, Game Zone, Lawn Bowls, and the infamous Headhunters.
More information about the event can be found here: http://www.iowrevolution.org/Home.html
24th March - 28th Match 2016...We'll see you there!
Charnwood 2016: 30th July-6th August
Hi, We are recruiting staff for Charnwood 2016, Leicestershire's Eight International Scout and Guide Camp - our particular need is for activity staff as we have more participants than in 2011 - which is great - but we need more staff than anticipated!! SSAGO members are just the sort of people we need on our staff. Our staff have a ball, and for those of us from Leicestershire, Charnwood camps are "not to be missed!! Thanks!! www.charnwood.org
As well as working - various shifts - mainly day/evening unless on health and welfare in which case it's 24/7 - we expect staff to enjoy themselves!! There will be various things around the camp to join in with (including snack bar for informal eating), along with a staff sub camp where the sub camp team will try and provide whatever staff would like in the way of activities during chill out time. There will hopefully be an opportunity to try some of the activities the young people are doing, but we won't have info on that until nearer the time. The hub of the staff sub camp in the evening will be the staff/leaders bar where there will be bands, quizzes etc. The theme of the camp is "A World of Entertainment", and the staff sub camp is the "Noisy Nineties" for the week. It's probably fair to say that the staff have as much fun as the kids - if not more - we get a lot of "returners" - once you've been to a "Charnwood" you wouldn't be anywhere else during a "Charnwood" week!!
There are videos of Charnwood 2011 (the last event) here https://www.youtube.com/results?search_query=charnwood+2011
Camp fb page here https://www.facebook.com/groups/742344785848919/
Thanks for any help you can give.
If anyone has any general questions about being on the staff they can contact me at staff@charnwood.org.
Also staff booking is still open for Essex International Jamboree (30th July-6th August, the same week as Charnwood) http://eij.org.uk/staff/
Summer job opportunities with Girlguiding
Girlguiding are currently recruiting for various roles at their Training and Activity Centres at Blackland Farm (Sussex), Foxlease (Hampshire), Waddow Hall (Lancashire). I'm sure some SSAGO members will suit the requirements.
If you interested in finding out more or applying head over to the Girlguiding Website: http://www.girlguiding.org.uk/get_involved/work_for_us/current_vacancies/seasonal_vacancies1.aspx