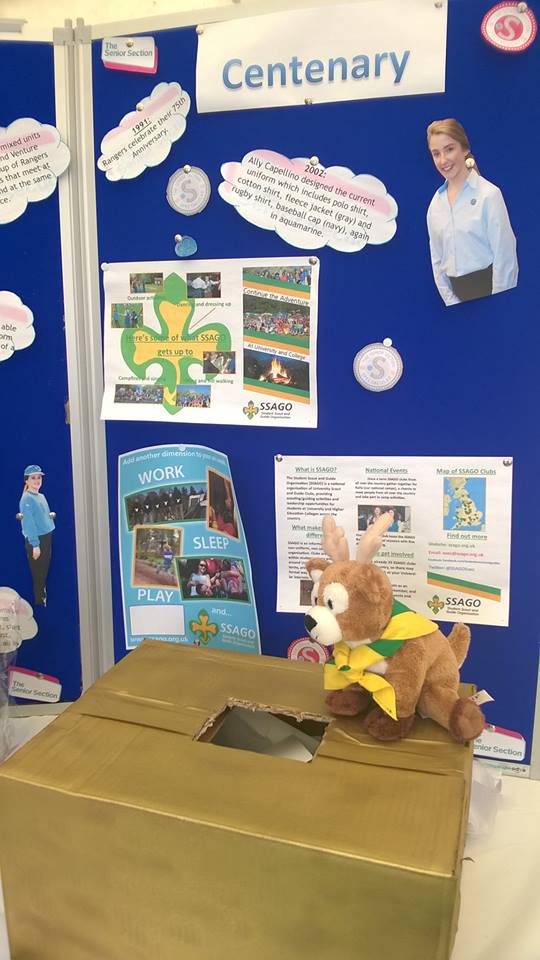 SSAGO attended the Great Yorkshire Show in collaboration with North East England Guiding.
The Great Yorkshire Show is the pinnacle agricultural show in the North of England. In July, Vicky had the opportunity to work with them and produce a stand as part of her Queens Guide and wider involvement in Guiding in North East England. The stand was based on the centenary of the Senior Section, which allowed her the chance to produce a nice section on SSAGO.
This was a great way to meet students going to University and also current students who didn't know about SSAGO. While promoting SSAGO clubs across the country, Vicky was also able to promote the Yorkhire University SSAGO clubs to local visitors and students who may already study there. There was also the opportunity to let younger members know about SSAGO and the fantastic things the organisations and it's clubs get up to when at Univeristy, not forgetting advertising ways in which students can keep volunteering!