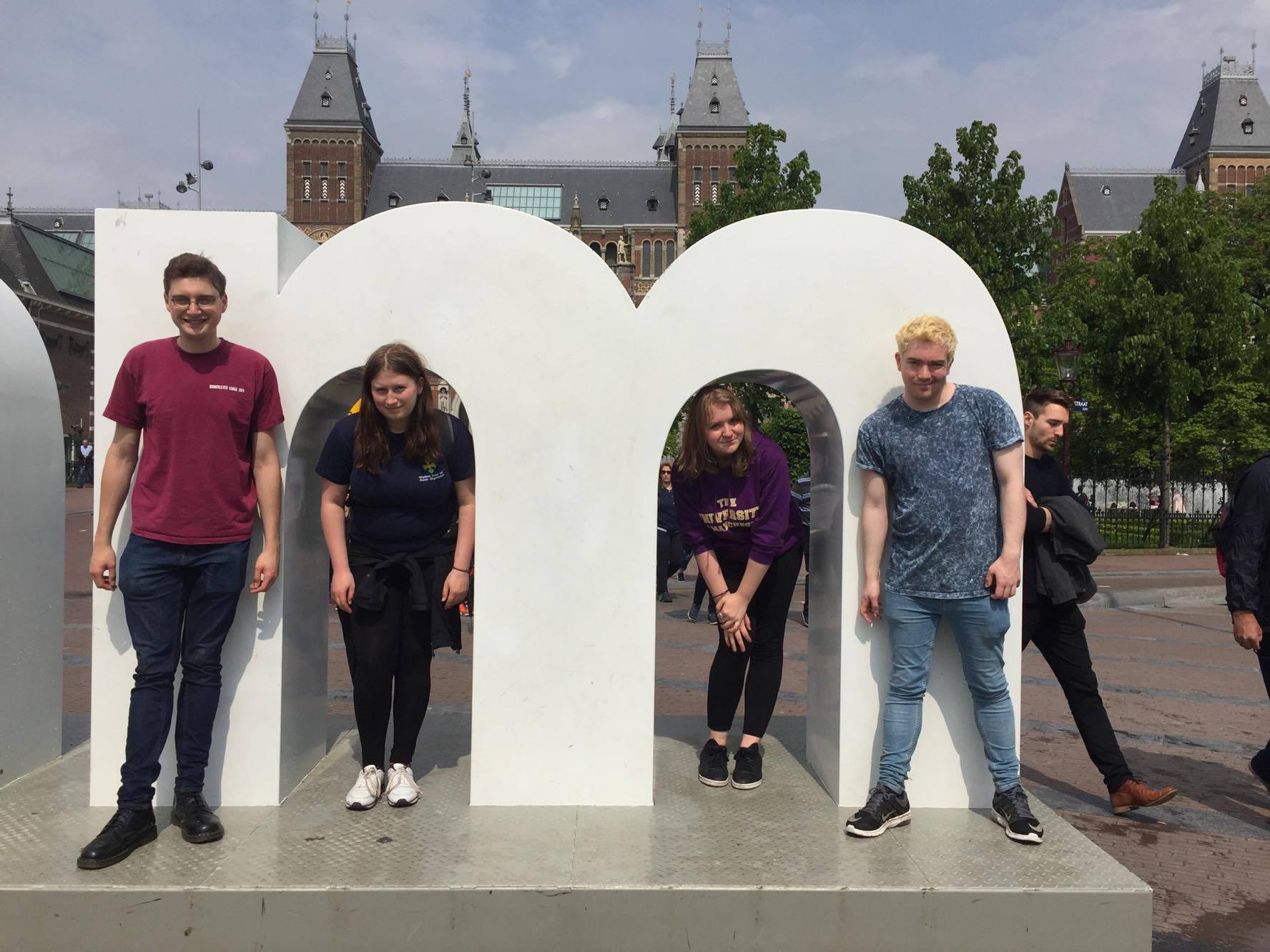 Martini Stam are the student scouting society at The University of Groningen, which is in the North of The Netherlands. On the 12th to the 14th of May four members of ManSSAGO descended on Groningen, after many trains/ buses/ a ferry for three of us and a journey from France for the other.
Once we reached our destination we met up with two Martini Stam members and a few other Dutch groups then went for fries at an award winning café. Once at the site, we played a speed dating style game (the sign up form included questions such as 'What is your favourite colour?' and 'Are you in an open tent relationship?') where we were given the answers to someone else's questions and had to find them. There were 50 people total attending, their biggest SSW yet! The rest of the Friday night was spent drinking beer and sitting around the fire.
On the Saturday morning breakfast was available from 8am, and the activities began at 11am. We headed into the city centre to play a game of The Mole, which involved lots of challenges related to the city. Dinner was a traditional Groningen three course meal, cooked by Martini Stam's answer to SSAGO Old Gits. We then headed to a pub, where Martini Stam hosted a pub quiz (in English). Amazingly enough the team Phil and I were on won, despite us two being no use on any of the Dutch history and culture questions! The prize was a large bottle of very potent liqueur, a Dutch speciality! (I have no idea what it tastes like, the rest of our team whisked it off back to the site and likely drank the whole thing! :P). Afterwards we went out in the Groningen night life, three of us retiring at 5am and the other staying up all night before catching a train to France at 7:30am. You could say it was a bit of a wild night...
Sunday morning was very lazy, you could leave when you like. We said our goodbyes and ended up catching the same train as the group from Delft, who helped us reach Rotterdam without any trouble. We left by the evening ferry, very sad to say goodbye to The Netherlands.