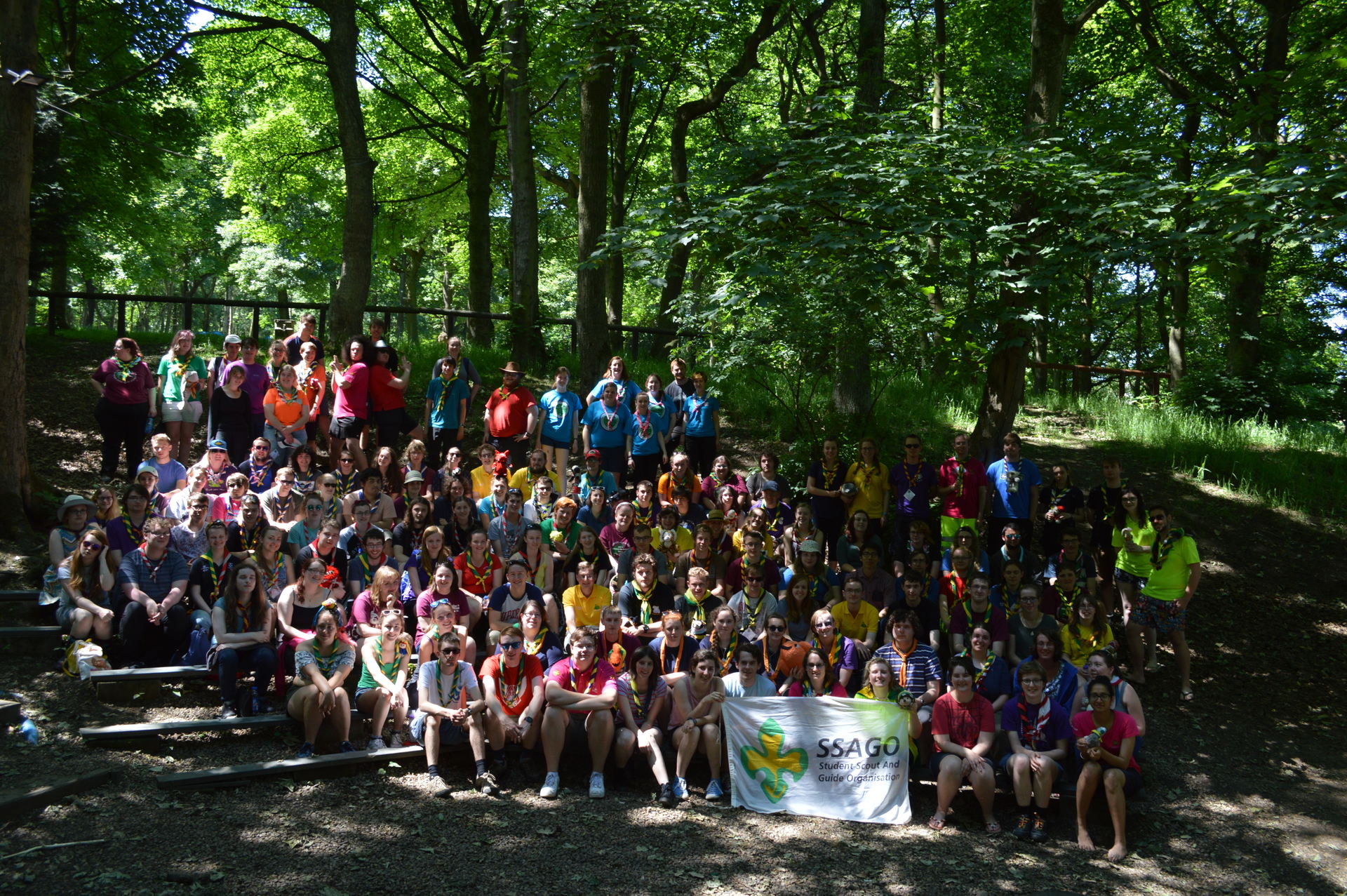 I know it feels like it was an absolute eternity ago now (128 days ago, not that any of us over here are counting) it's finally time for us to wrap up rally and officially pass over the reins to Plymouth! (Read: I finally got round to typing this up and sending it to James, despite weekly reminders/subtle prompts).
So, Leeds Around The World Rally. What a weekend, for many many reasons.
First of all, the temperature. When we said we'd take you on a trip around the World, we didn't actually mean we'd take you to the sun. However, it was what it was and it transpired to be the hottest weekend that we'd had that early in the year! Special thanks has to go to the catering team, cause unless you stepped foot in that kitchen you have no idea how intense the wall of heat was! Also special thanks to the 3 people who phoned me over the weekend to tell me it was too hot, I'm deeply sorry – it was a shock to everyone from Leeds aswell J.
Next up and linking closely to the weather – the activities! We'd like to offer a massive, delayed congratulations to everyone that did the Yorkshire 3 Peaks in under the 'challenge' time of 12 hours, especially in such high temperatures! We hope you all recovered pretty sharpish afterwards and it hasn't put you off another trip to the dales in the future. Again, special thanks to Chris for as well as organising all of the ac#tivities for the weekend, stepping up to walk the 3 peaks approximately 9 hours beforehand when our leader failed to show up – kudos bro. Furthermore, we hope everyone else enjoyed their activities, whether you were trampolining, pub crawling, tropical world-ing, pottery painting, geocaching, etc etc.
In terms of food, hopefully everyone managed to get something decent to eat over the weekend! We apologise for the delay with some of the meals and the confusion with lunch, apparently sorting food for almost 200 people is significantly harder than we'd all thought! However, in the grand scheme of things it was all pretty chill, and we'll pass on all of the feedback to the Plymouth Rally Committee.
Although we had a few problems over the weekend such as the cubs being put next to us despite us being told they wouldn't be (shout out to Bradley Wood) and the fact that we weren't allowed a campfire on the Saturday night for reasons I'm sure you're all now aware of (Always follow the SSAGO behaviour policy, kids), we had a really good weekend and we hope you did too! On behalf of the Leeds Rally Committee, I'd like to thank you all for travelling across the country to get here, and we look forward to seeing you at November rally!
I'd also like to thank a few pew people myself, mainly Cat and Joey for helping me out of the toilet I locked myself in at 4am on the Sunday morning, but also everyone who helped to staff the weekend – you're all diamonds! Finally, my committee (#RobinsonsArmy) for doing everything they did over the weekend and the last year to make the weekend possible – only a few times did it almost ruin my relationship (sorry Emma) or kill my housemates (sorry Chris). But before we give Chris too much credit, we'd like to add a final 'Rally moment of shame' to the list that I'm sure would've been included in the #SSAGOWeird newsletter. Chris being the gem that he is, for some unbeknown to god reason decided that all of the leftover pasta pots and vegetable pots from Rally should be put in our stores, that we share with every other outdoor society at the University of Leeds. Obviously, we all then went home for summer, meaning it was left to fester there until I went in in August and found the place stinking and completely fly infested. Less than ideal But it's chill, Chatwin's mum ordered us some dust masks and some gloves and we went and fumigated the place, then made Chris buy us a pint. All good, but thought we'd embarrass him anyway.
Alas, that's enough from me for now. Ciao.
Robinson xx