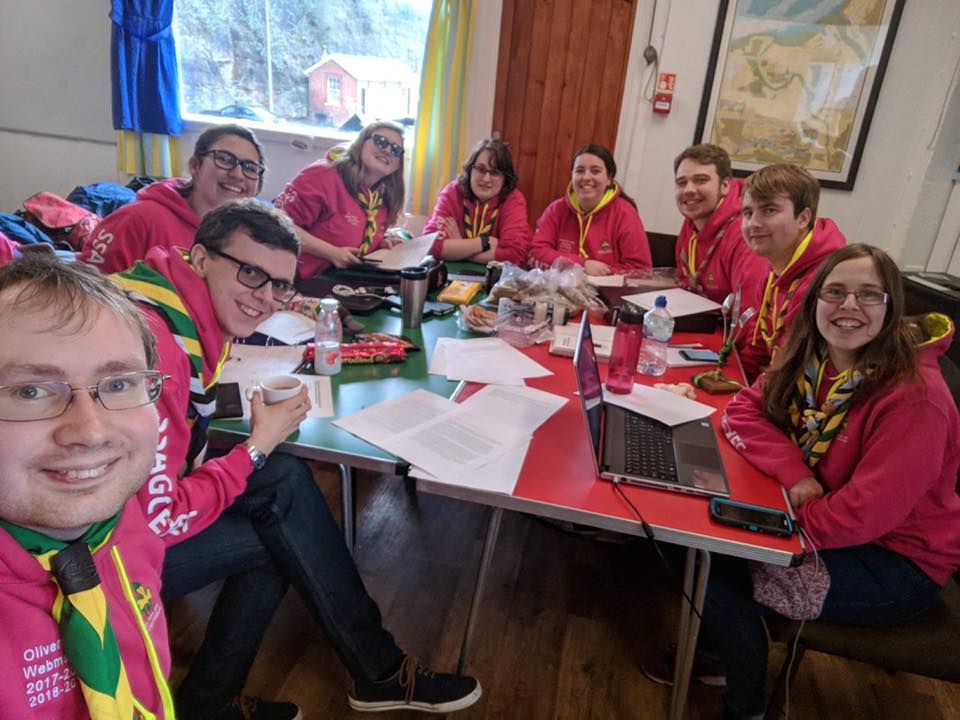 With ball out of the way and the SSAGO Exec's handover complete it is time to say farewell to some old faces and hello to new members of the team!
Firstly I'd like to say a massive thank you to the outgoing SSAGO Exec (James Frith, Anona Mann and Frances Milroy) and Assistants (Dale Patrick and Beatrice Phanjoo) for everything you have done for SSAGO. I'd also like to thank Bath, Leeds, Plymouth and Young Goats for putting on fantastic events over the past year!
The new SSAGO Exec, Assistants, Coordinators and Event Teams will be:
National SSAGO Exec 2018-19
Chair: Joshua Smith
Secretary: Lauren Whittaker
Treasurer: Edwin Burkinshaw
Members Officer: Jimmy Austin
Publicity Officer: Melissa Roberts
National SSAGO Assistants
Webmaster: Oliver Bills
Archivist: Larah Korrison
International Officer: Harriet Bell
SAGGA Liaison: Laura Payne
Quartermaster: Joe Barnes
Notifications Officer: Vicky Sanderson
National SSAGO Reps 2018-19
Indie Rep: Daniel Nixon
Associate Rep: Stuart Pattullo
National SSAGO Coordinators
Great 48 Coordinator: Thomas Webster
Rover 100 Coordinator: Genevieve Tyrrell
Witan 2020
Witan Chair: Alex Manning
Other roles to be confirmed soon!
National SSAGO Events 2018-19
Summer Rally 2018: Cambridge Duck Rally
Autumn Rally 2018: Lancaster Fantasy Rally
Spring Rally 2019: Nottingham Outlaws Rally
Ball 2019: Aber Does ABBA Ball
Summer Rally 2019: Scottish Rally
Autumn Rally 2019: Birmingham Chocolate Rally
Welcome everyone to the team. I'm really look forward to working with all of you over the next year!
If anyone wants to get involved in the running of national SSAGO you still can! Jut sign up to some of our project groups here.
Let's make this year another great one for SSAGO!