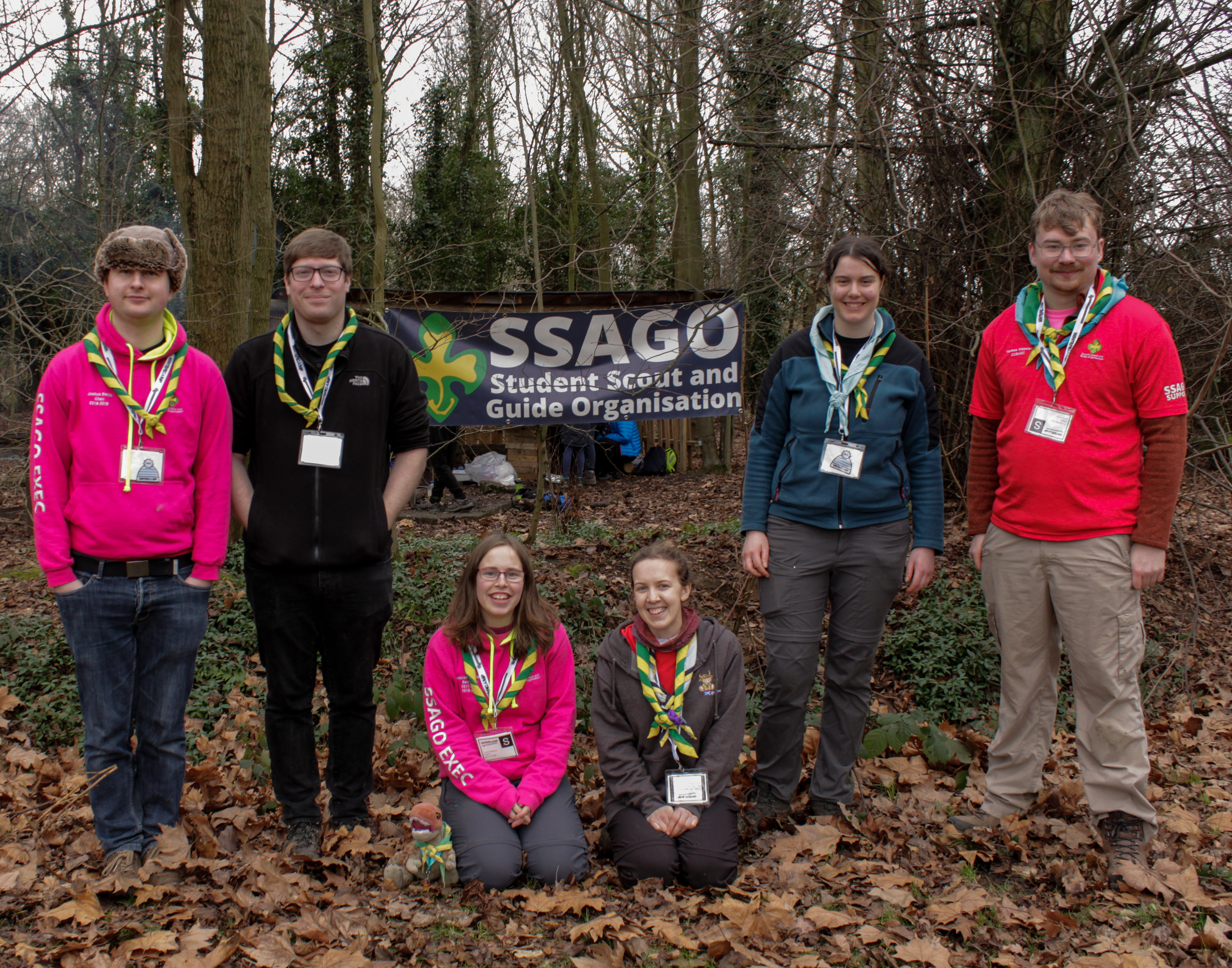 Weekend filled with fire, food and fun at Gilwell Winter Camp!
Last weekend we headed to Winter Camp, to once again support another event at Gilwell Park. 7 SSAGOers joined the rest of the staff team along with 2,000 Scouts/Guides attending the event. I certainly expected it to be a cold weekend but that didn't stop some of us voluntarily decide to camp, rather than sleeping inside in the warmth!
Once again we ran backwoods cooking over weekend, this time making camp donuts and smores. By Saturday afternoon it had turned into being deep frying pretty much anything the Scouts were able to find - Marshmellows, sandwiches, Mars Bar, sweets and fruit! Spending so much time by the fire certainly kept us warm, if smelling of smoke by the end of the weekend!
On Saturday evening we ran the 5 cinema showings - a relaxing activity to run, with plenty of Scouts falling asleep by the end of a busy day of activities. We also stepped in to help with ice skating on Sunday morning, a new activity to Winter camp for this year, which I'm sure will be back next year, just as SSAGO will be!
Thanks to Owen (Bristol), Ruth (Glasgow), Tom (Cambridge), Joshua (Southampton), Caitlin (Cambridge) who all helped over the weekend and Larah (Aberystwyth) for taking the wonderful photos. A successful start to the year, with many more SSAGO support events to come!