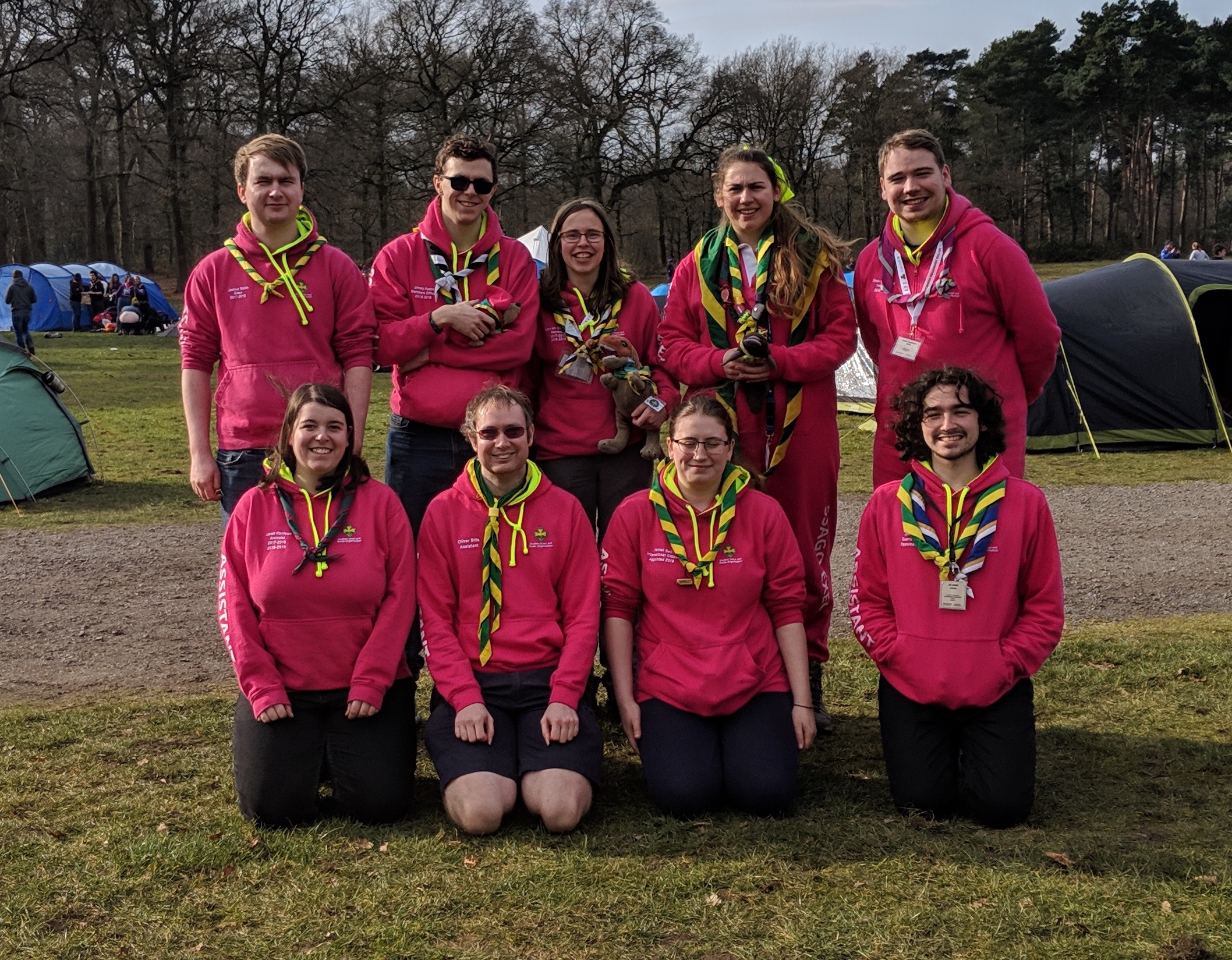 With Ball fast approaching it's time to say farewell to some old faces, welcome some new ones and look at what's coming up over the next year! This is your big update on national events, projects and volunteers for 2019-20!
Firstly I'd just like to say a massive thank you to our outgoing SSAGO Exec (Lauren, Melissa, Edwin & Jimmy), our outgoing Assistant (Laura), our continuing Assistants (Larah, Harriet, Oliver & Joe) and all the other countless volunteers for everything you have done to support national SSAGO.
I'd also like to thank Cambridge, Lancaster, Nottingham and Aberystwyth for hosting an amazing year of national events. It's been a fantastic year that couldn't have happned without you!
National Volunteer Update
SSAGO Exec 2019-20
Chair: Lexie Massie
Secretary: Oliver Bills
Treasurer: Lucy Tregoning
Members Officer: Clare Fuller
Publicity Officer: Reuben Cone
National SSAGO Assistants
Webmaster: Oliver Bills
Archivist: Larah Korrison
International Officer: Harriet Bell
Quartermaster: Joe Barnes
The new role of Events Officer is currently vacant. If you want to apply to the role or find out more you can do that here.
National Events Update
Easter 2019 - Aber Does ABBA Ball
It's almost time for us to head to Aberystwyth and bust out some super trooper dance moves! Booking has now closed for the event, but do make sure you head over to the Ball website and vote on which songs should be played here!
Summer 2019 - Scot Rally
Booking now open for Scout Rally so head over to the event page and book your place here! It will take place from the 28th - 30th of June near Glasgow in Scotland. You can even extend your stay a few extra days before and/or after Rally to make the most of Scotland!
Autumn 2019 - Birmingham Chocolate Rally
To stay up to date with the scrumptious details of your chocolatey SSAGO adventure make sure you are following their Facebook page here. It will take place from the 15th - 17th of November. Check out their event page here to see what potential activities are on offer.
Summer 2020 - Witan (Kandersteg - Switzerland)
In the summer of 2020, SSAGO will be traveling to the Kandersteg Scout International Centre in Switzerland for our next Witan! It's like a Rally, but longer and where SSAGO members from all over the UK (and even the world!) meet up and camp together in another country.
You can find out more about Witan and register interest on the event page here.
The Witan 2020 Team is:
Chair: Joshua Smith
Activities: Lauren Whittaker
Logistics: Ethan Rose
International: Harriet Bell
Other roles will be confirmed soon.
There will also be more opportunities to get involved in the organisation of Witan over the next year and take on other role. If you have any questions please do get in contact with the Witan Team via witan@ssago.org.
International groups and equivalents of SSAGO are also welcome at Witan! So far we have interest from Ireland, Germany and the Netherlands.
Other Future National Events
Spring 2020 - Bath Roman Rally
Easter 2020 - Sheffield Steel Ball
Summer 2020 - Bristol & Plymouth Survival Rally
Autumn 2020 - Southampton Build-a-Rally
National Projects Update
SSAGO has a wide range of different projects that you can get involved in. You can find out more and sign up to each project here.
Continuing Projects
The SSAGO Support, International, Policy Fixers, Stories & Rally Press, Media Team, Archive Team and Web Team projects will all be continuing for the next year. SSAGO Pride is currently under review by the new SSAGO Exec to determine its future.
Discontinuing Projects
Our Rovers 100 project has finished as the 100th anniversary year of Rover Scouts is now over. Unfortunately there was not as much interest in the project as we'd hoped so it will no longer be running any more activities. Thank you to everyone who took part in the celebrations.
Great 48 was meant to be a 48 hour camp extravaganza of constant activities for over 18+ Scouts, Guides and SSAGOers! There was demand for it to happen but it's felt SSAGO does not currently have the volunteers or resources to run the event so the project will no longer be continued. Hopefully it can be picked up again in a few years by a keen new generation of SSAGOers!
If you have any questions please do contact the SSAGO Exec via exec@ssago.org.