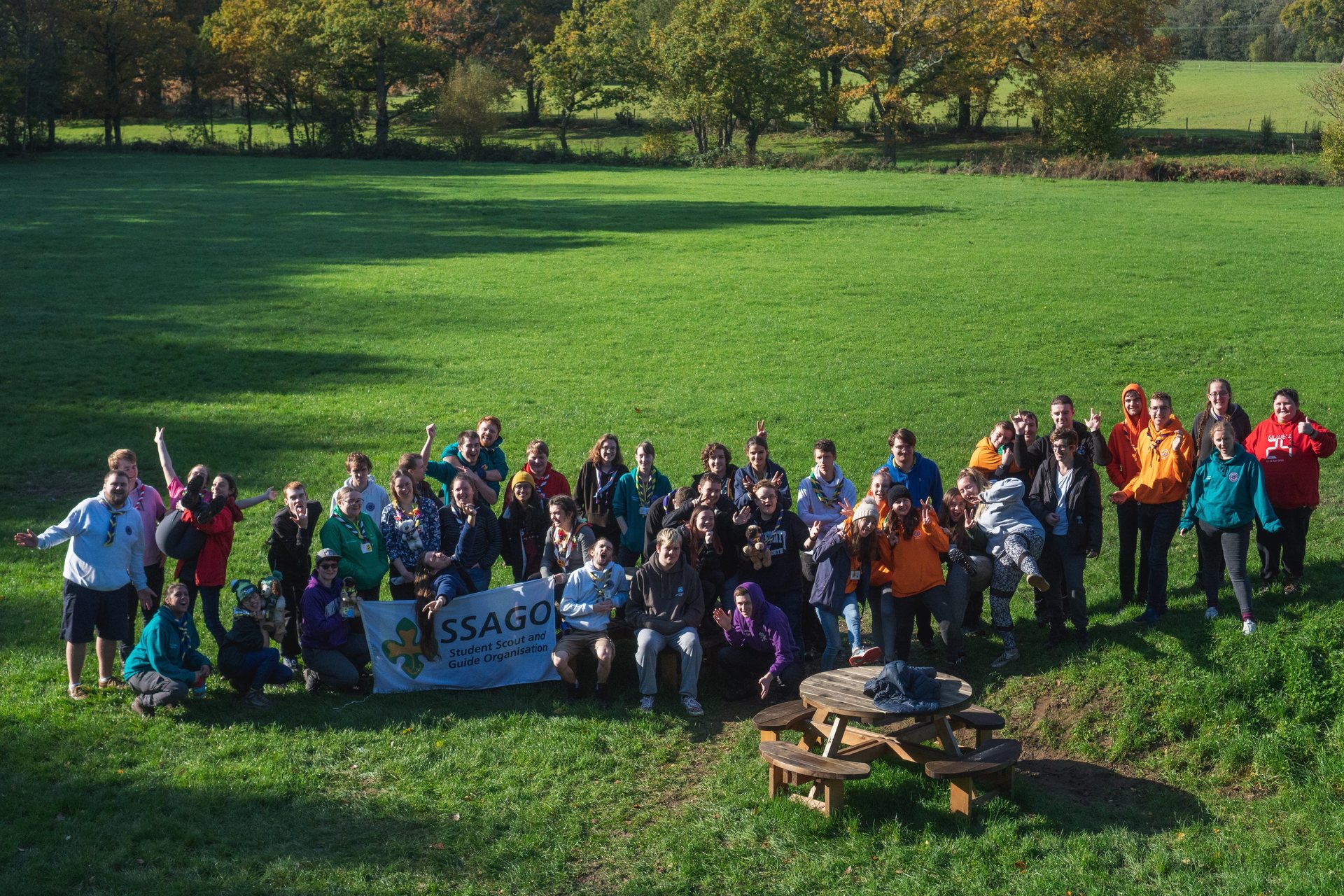 Last weekend 50 SSAGOers from across the South West took on the ultimate task in television game-show challenges, and attempted to defeat the unique, Portsmouth SSAGO edition, of the Crystal Maze!
From the 1st to 3rd November, Portsmouth SSAGO invited SSAGO clubs from all around the South West, to take on their challenge of collecting crystals, defeating the dome, and winning the Crystal Maze!
Participants arrived on Friday evening, and after being greeted by a welcoming dinner, made their way to the campfire for the evening.
After a breakfast of classic bacon sandwiches, and less classic, but equally popular 'bbrreeeaaakkffaasstt ccrruummbbllllee!' the 'contestants' descended on Portsmouth where, due to the stormy weather, they took over the Portsmouth Student Union building.
Throughout the morning, the contestants took on a selection of challenges, spread between the; Azetc, Medieval, Industrial and Future zones, earning and collecting crystals as they went.
At lunch it was revealed that 'Team Able' had been successful in earning the most crystals, and were awarded a chocolatey prize, however there was still more from Crystal Maze to come! The afternoon saw participants getting involved in their chosen activities, which consisted of a mix between the calm and warm Board Game Cafe and D-Day Museum, contrasted with those mad enough to take on the storm headfirst in our Coastal Walk.
In the evening, dinner proved popular, especially the sticky toffee pudding for which the entire tray was removed from the kitchen, ensuring everyone had seconds (or thirds, or fourths…) and absolutely none was left at the end! After dinner, everyone was entertained by our ten rounds long, super quiz, which included rounds on; Films, US Presidents and SSAGO, and even featured one round where a member of the team had to win points in a wide game, followed by another campfire before bed.
Sunday morning featured an impressive full English breakfast, with so much food that a mandatory 'four hashbrown minimum' had to be put in place. Following breakfast the contestants had their final opportunity to get their team ahead in the last task of the Crystal Maze: The Dome!
Each team has an amount of time, based on the number of Crystals that they'd earnt the day before, to enter the dome, and collect as many gold pieces of paper as possible.
In the absence of fans, those not in the dome gladly took on the task of shaking the dome(/tent), and taking it down around the participants inside!
In the end, it was another win for 'Team Able', and at the closing ceremony, they were given the honour of selecting Exeter as the host of next years' South West Freshers' Camp!
A huge thank you to the rest of the committee [#TeamJade] and all the staff who made sure camp could go ahead and didn't have too many issues - we hope to see you all at a Rally (or Witan) soon!