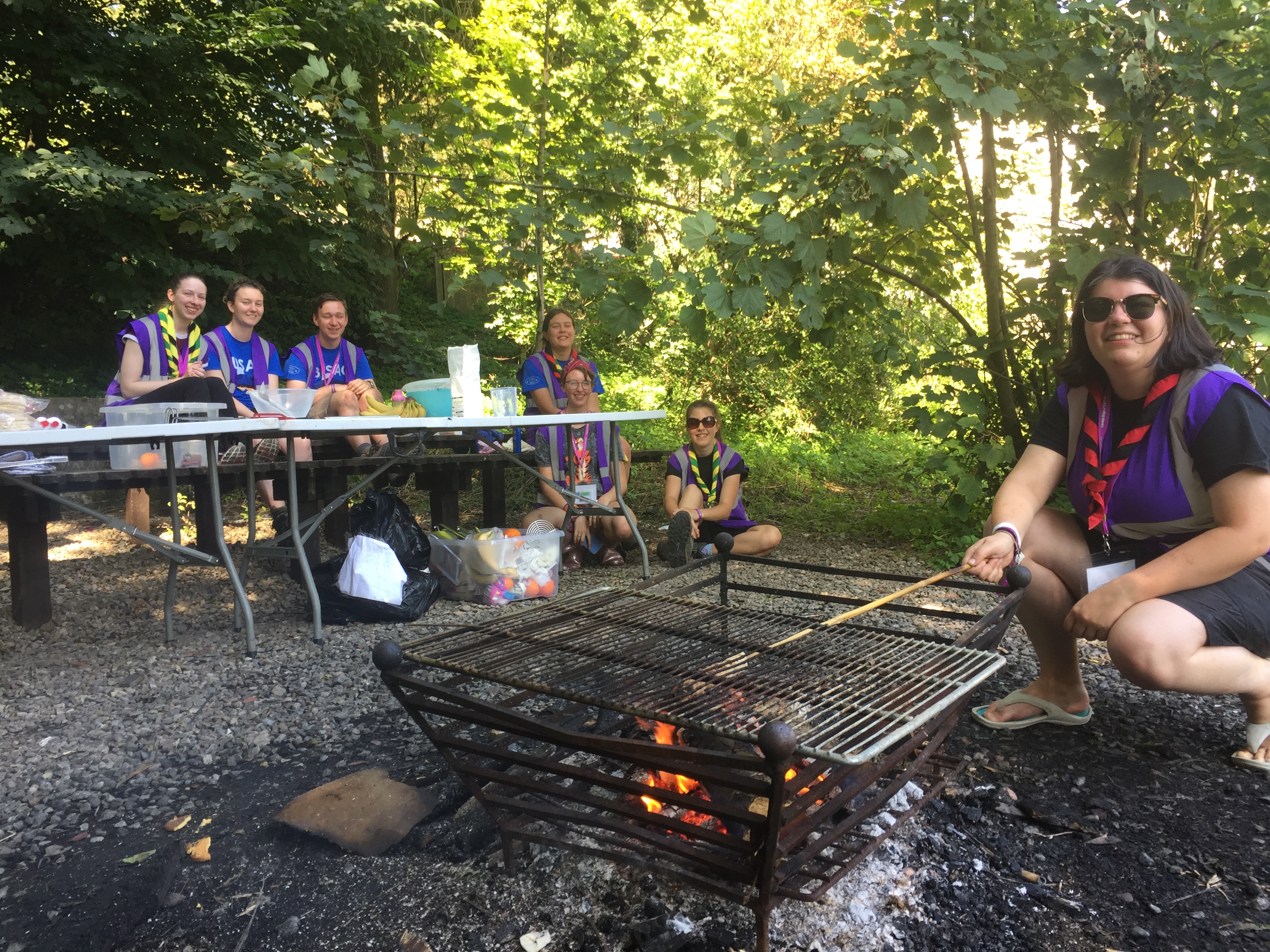 This summer SSAGO members once again proved just how useful they could be by attending various SSAGO Support events across the country. Here we recap what they got up to and thank them for their achievements.
SSAGO Support is the ever-growing team of Student Scout and Guide Organisation members who through their role in SSAGO help support regional, national and international events. Any SSAGO member is welcome to join the SSAGO Support team and help provide skilled service to these Scouting, Guiding and joint events.
The first event of the year was Fundays at Gilwell Park on June 8th -10th. In this 100th Centenary Year for Gilwell Park, the theme was based around circus skills and 1000's of Beavers, Cubs Brownies and Rainbows attended. SSAGO was responsible for the craft area where we helped little ones make carousels, clown faces and noisey elephants. It was hard work keeping up with all the excited little ones, and it's fair to say we had more than enough cutting and sticking in the craft area for one weekend, but nevertheless we had a great time.
Thanks to Georgina (Indie), Lucy (Glasgow), Larah (Aber) and Ruth (Indie).
Our next big event we attended was Gilwell 24 from 12th -14th July. You can read all about that in this special article here. SSAGO once again volunteered at the high-octane experience of Gilwell 24 – this time taking the wheel of the Roller Disco, providing a great time for thousands of Explorers and Rangers.
Thanks to Melissa (Aber), Nathan (Birmingham), Megan (Cambridge), Thomas (Cambridge), Lucy (Glasgow), Lauren (Glasgow), Georgina (Indie), Kerry (Keele) Rose (Keele), Joe (Liverpool), Samir (Liverpool), Ethan (Portsmouth), Joshua (Southampton) and Rachel (Sheffield).
Our final big event was Wellies and Wristbands over the bank holiday weekend in August. SSAGO were based at Waddow Hall for the first time and were put in charge of the backwoods cooking! There was plenty of fun in the sun with dough twists, chocolate bananas, hot dogs and more available for the Guides and Rangers to make. We might have spent all weekend trying to avoid the campfire smoke but in the picturesque hills around Waddow Hall - nobody minded!
Thanks to Annabel (Birmingham), Becca (Birmingham), Dominic (Birmingham), Katey (Birmingham), Rosie (Birmingham), Alexandra (Hull), Millie (Lancaster) and Sarah (Sheffield).
SSAGO members who attended other events include Caitlin (Bristol), Callum (Indie), Katherine (Indie) and Hakon (Indie). Thanks to all those also.
The SSAGO Support badges have now been placed on order and will be available at February Rally or if you can't make it, I will post them out!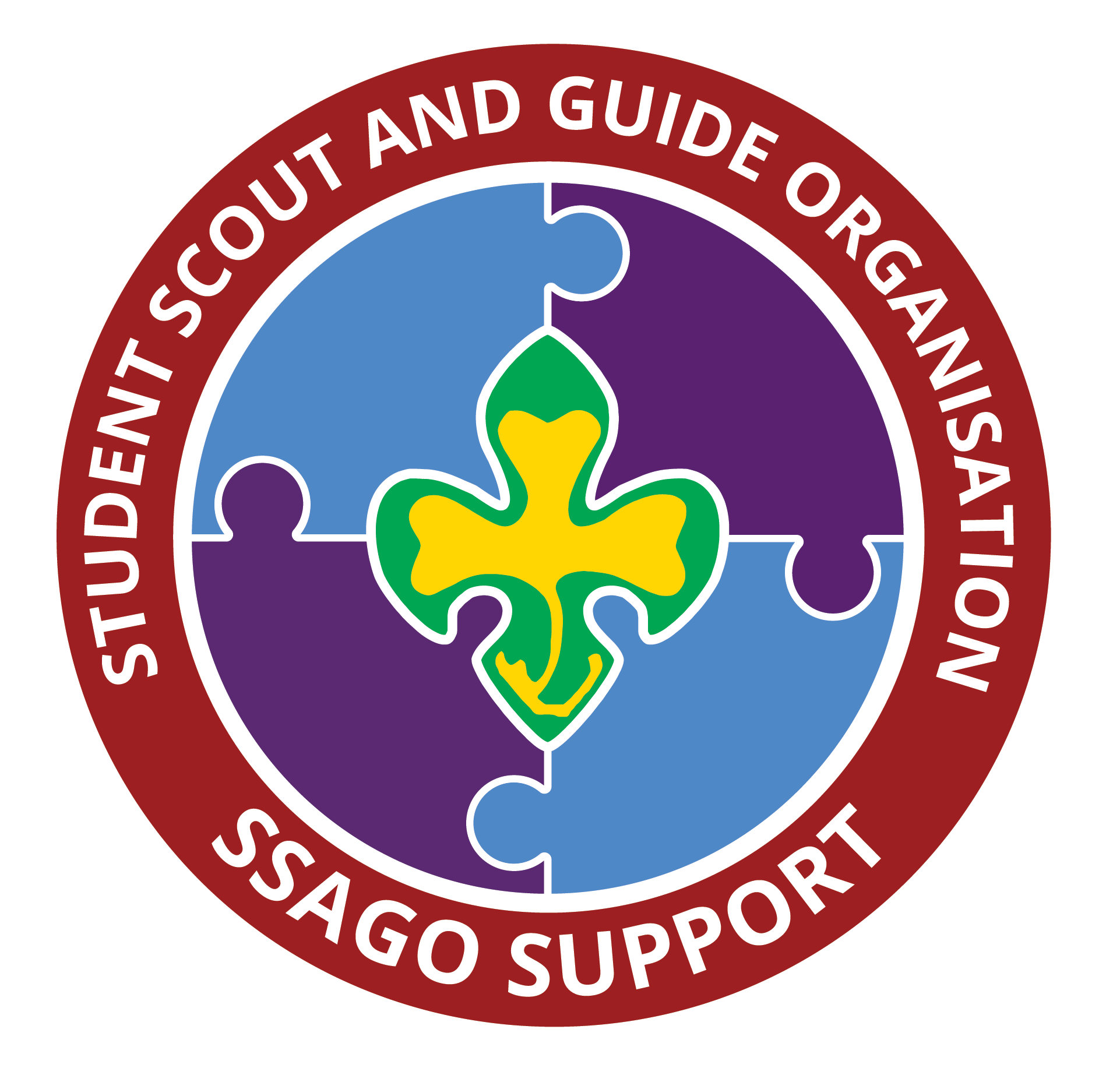 The next two SSAGO Support events are Wintercamp and Sparkle and Ice. If you want to be in with a chance of getting the exclusive SSAGO Support badge please head over to the SSAGO Support event page and sign up now!