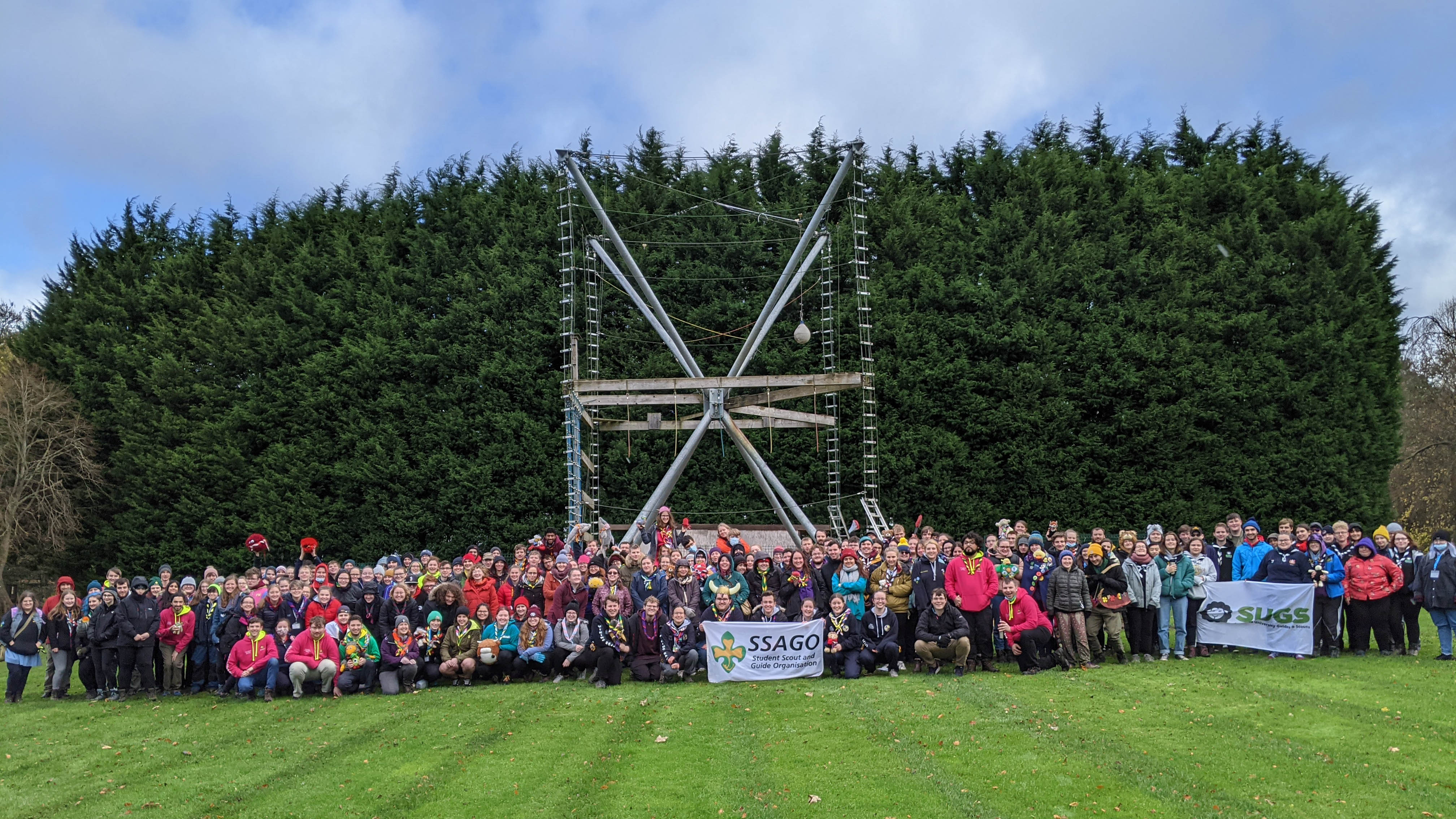 SSAGO raided the North East (of England) for Viking Rally, setting up camp at Moor House Adventure Centre and invading both Newcastle and Durham. Over 220 Vikings from across more than 30 different clubs joined us for our weekend of raiding.
As the first in-person SSAGO Rally for almost 21 months, Viking Rally saw plenty of new SSAGO members embracing the traditions brought along by those who remember before the pandemic, from ceilidhs to monopoly runs, from mascot stealing to awards, and of course, asking "Is everybody happy?".
Friday
While Vikings arrived by train, minibus, and longship, we were busy setting up the site and preparing for our evening activities. Our Vikings enjoyed meatballs, potatoes, gravy and lingonberry jam for their tea, before played IKEA and ABBA bingo and battling it out in a quiz. Our last arrival was the SSAGO bus at 1am, only narrowly beating Southampton's second minibus.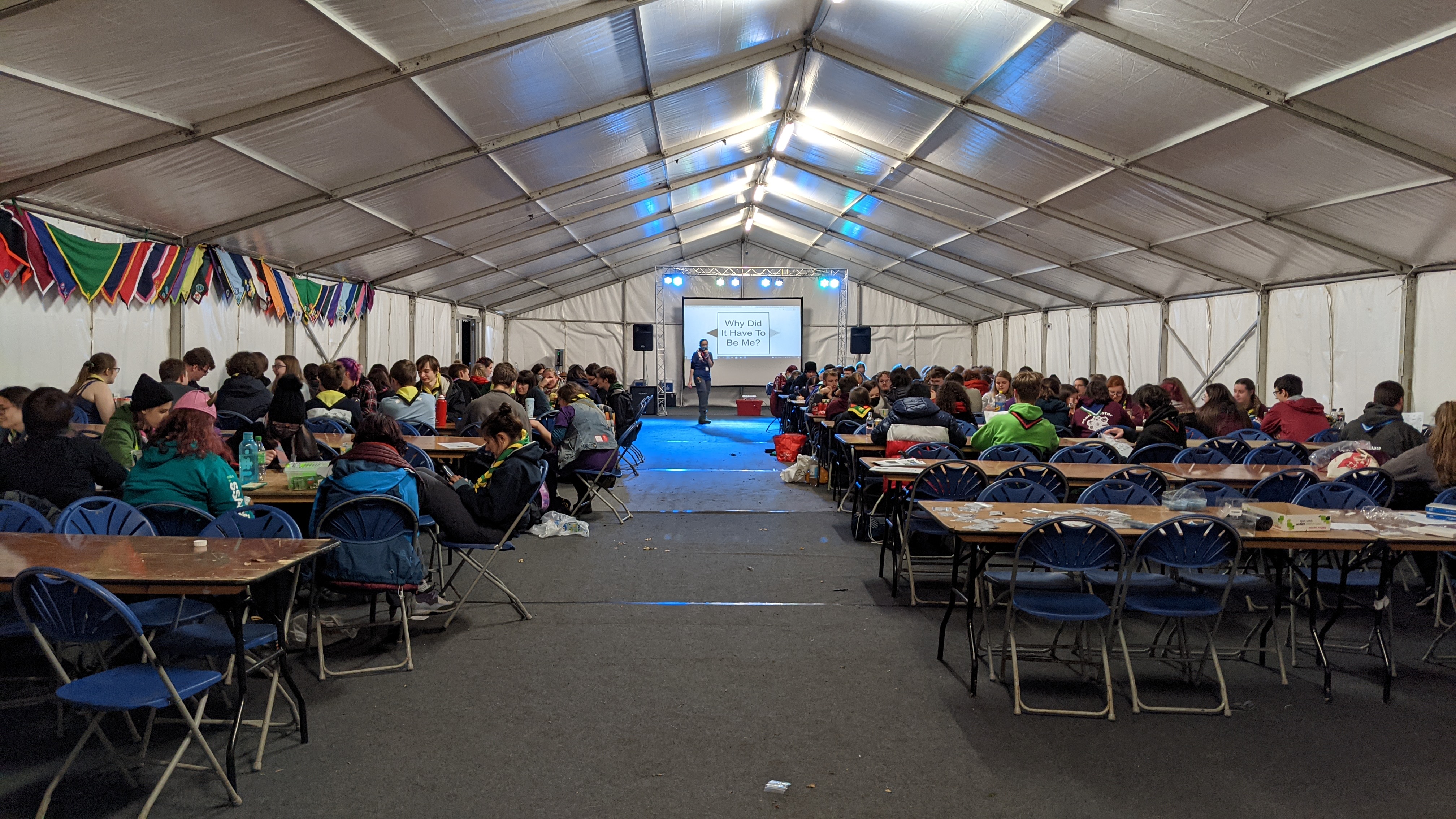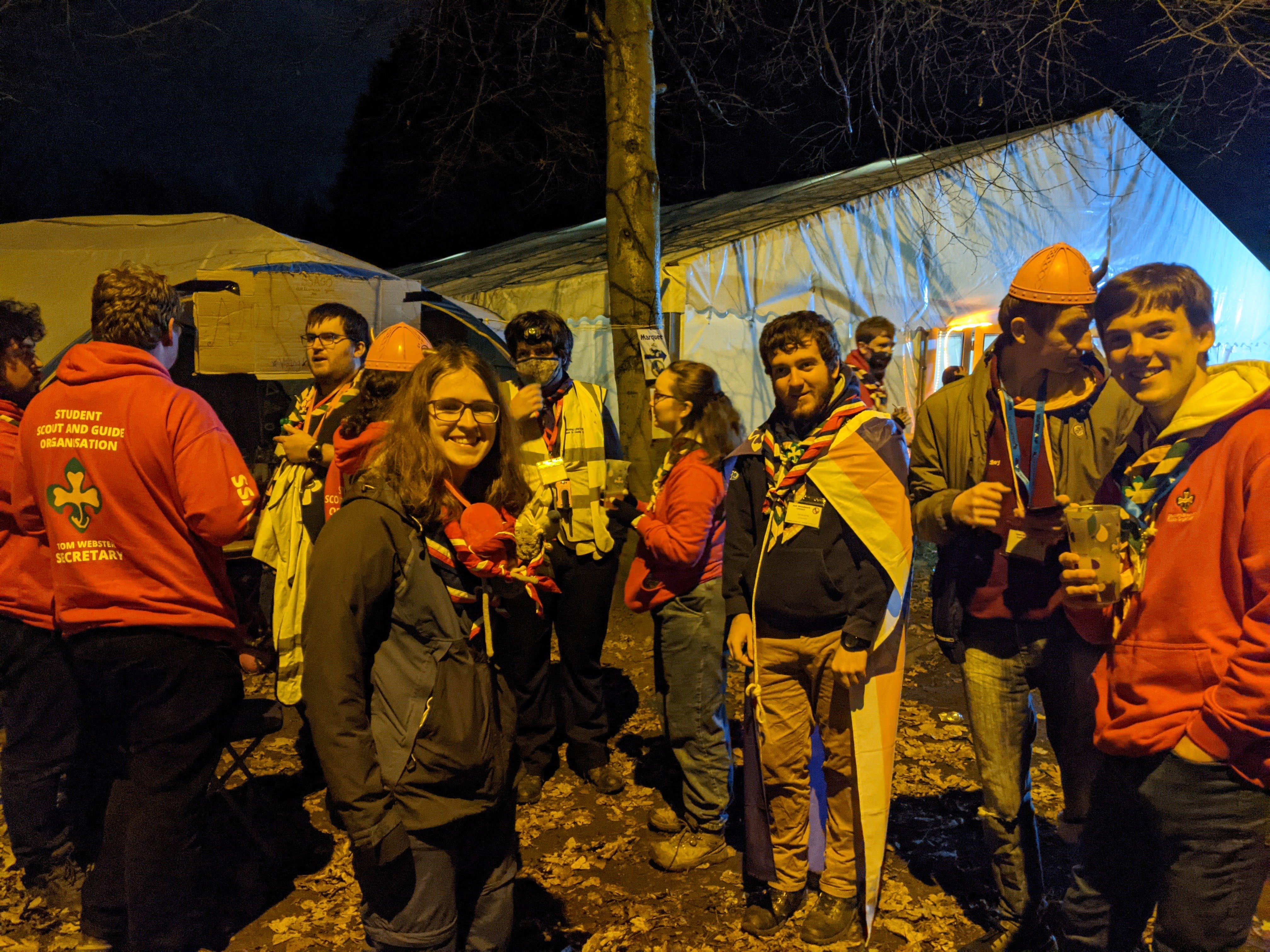 Saturday
After a breakfast of a sausage stottie and hash browns, and a quick rendition of Happy Birthday for Reuben during the opening ceremony, our Vikings boarded the coaches to their morning raiding locations. Most headed to Newcastle with some boarding minibuses to the Beamish open-air museum or one of our hikes along Hadrian's Wall.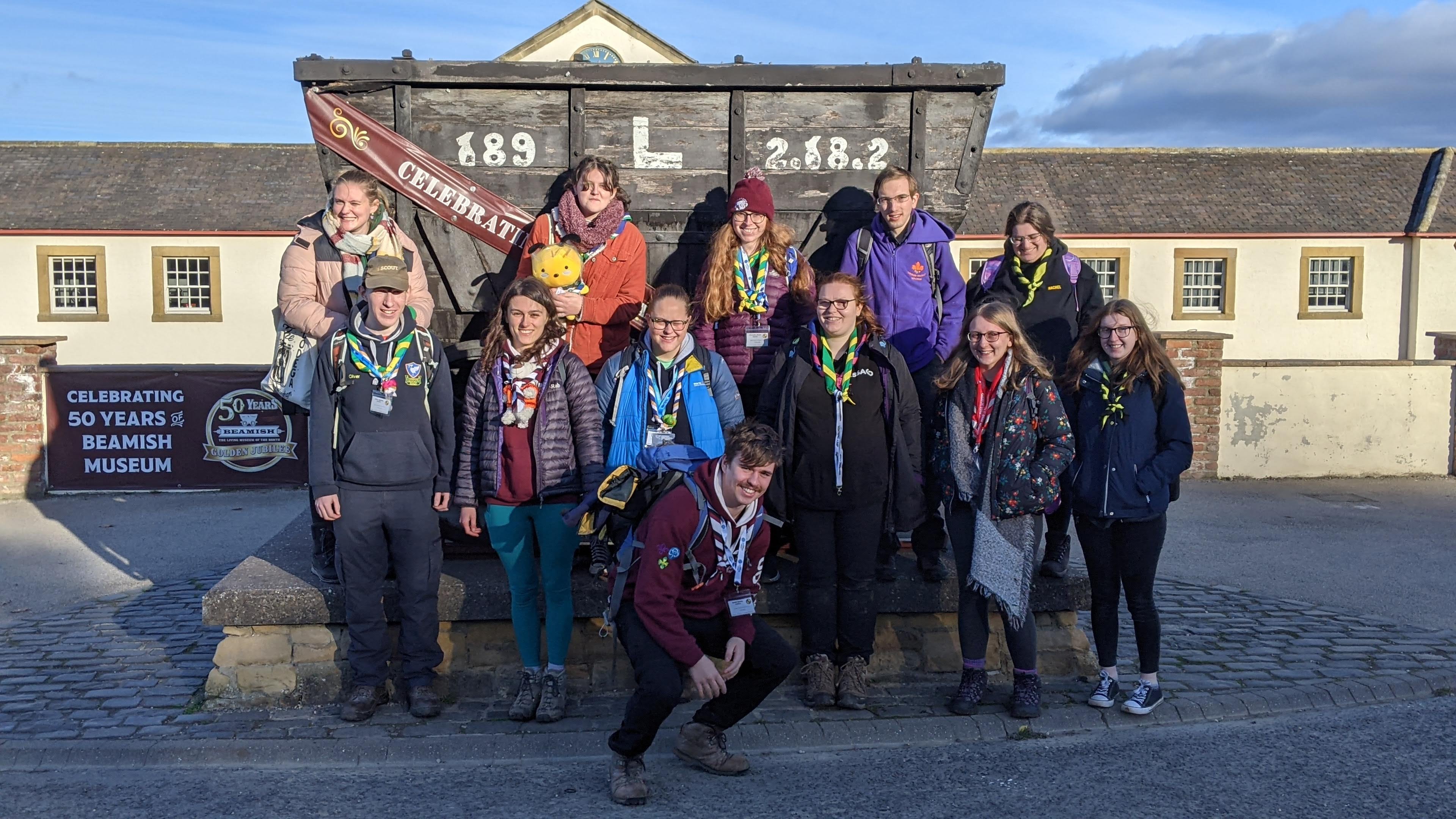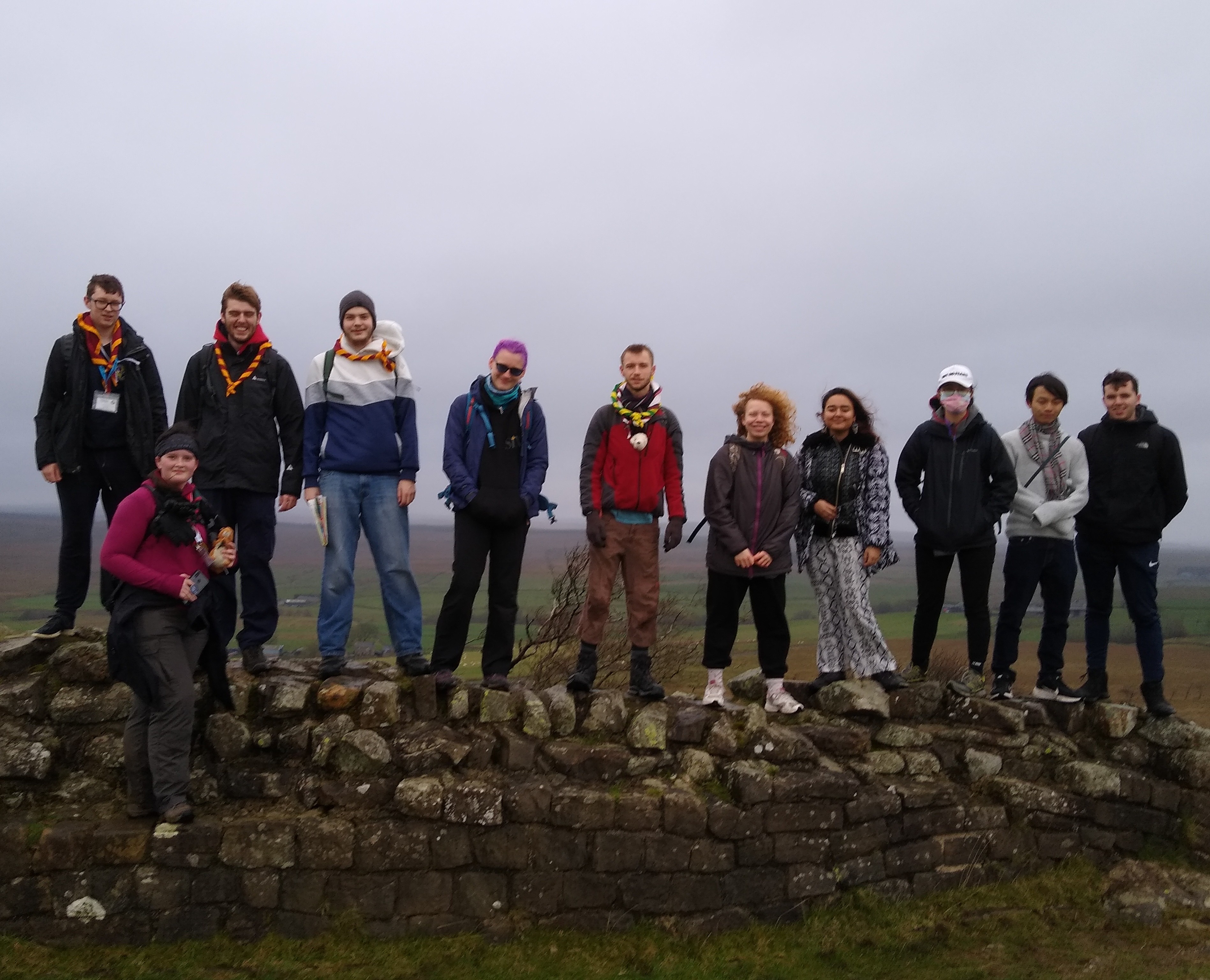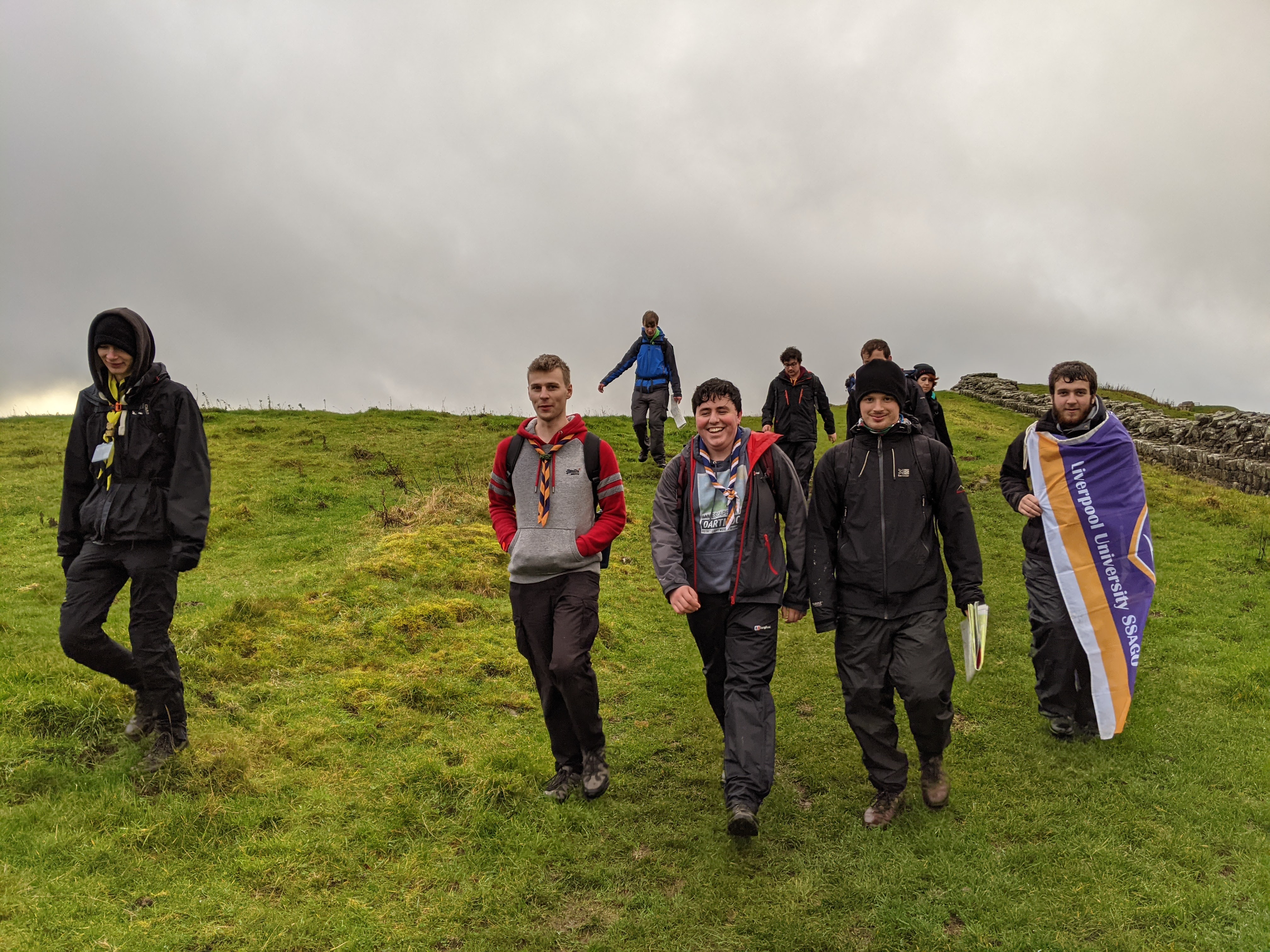 Most spent the morning on the monopoly run, visiting a number of landmarks around the centre of Newcastle. Others went geocaching or to 'spoons for a late breakfast. Everyone returned to Newcastle University campus for lunch which had been lovingly prepared by our catering team & volunteers.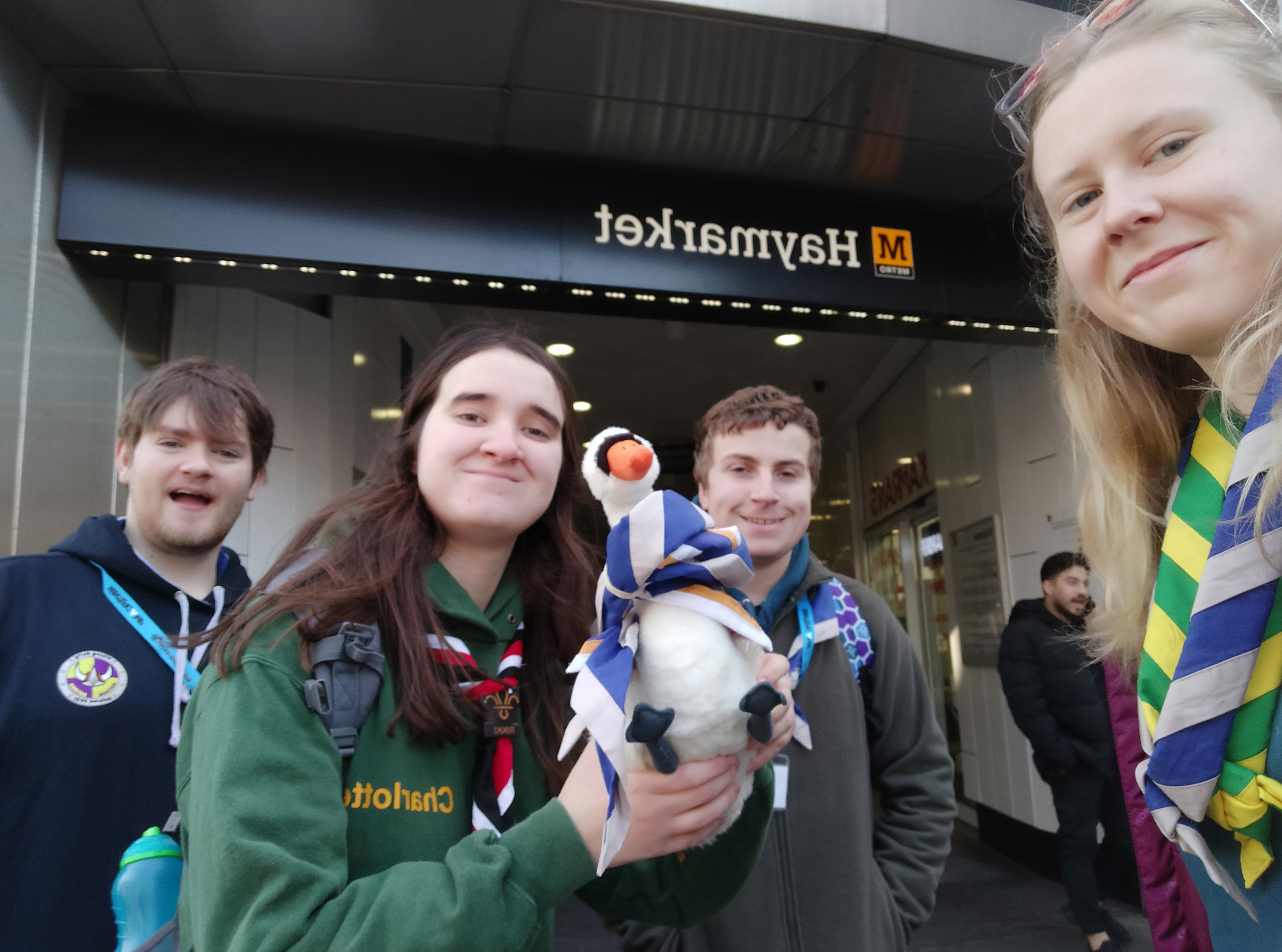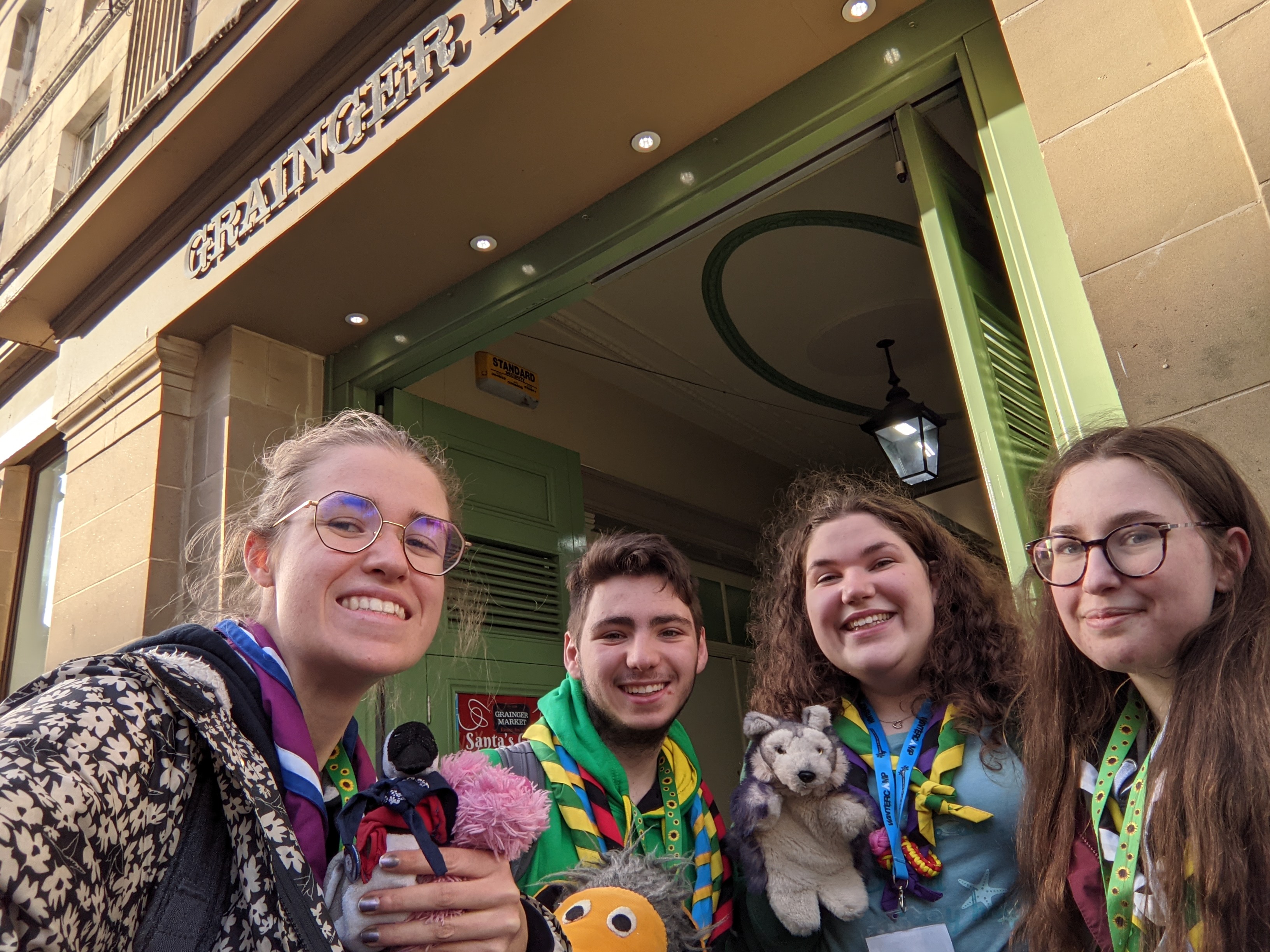 The afternoon saw SSAGO split between two cities, a first for a rally (we believe). Those in Durham enjoyed a guided tour of the castle or a café crawl while those who stayed in Newcastle visited the Victoria Tunnels, played crazy golf, went for a stroll on the beach or had a guided tour of the city. Naturally, there was the traditional pub crawl (or three) with the Metro Line pub crawl running all day.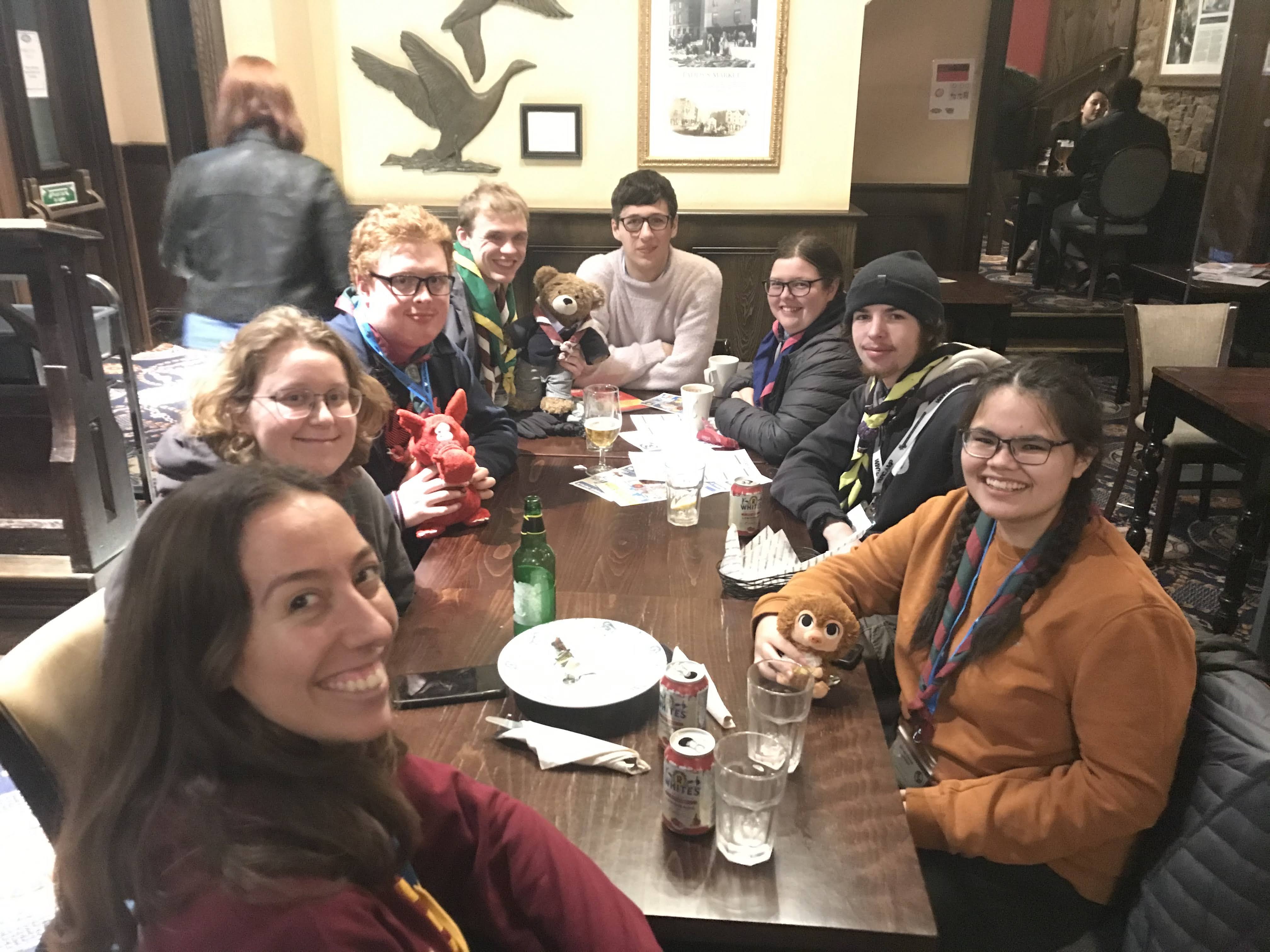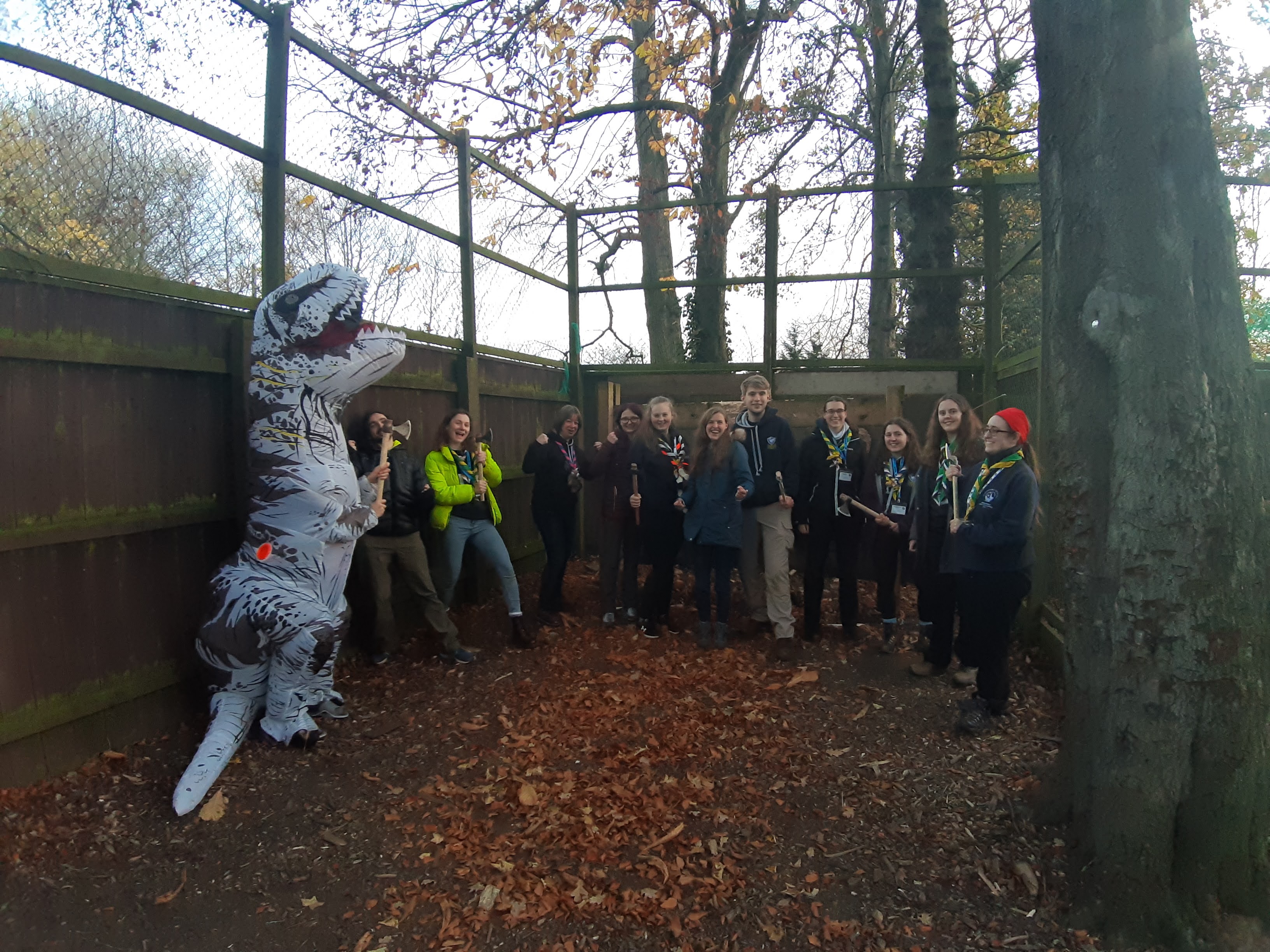 Once everyone had returned to the campsite, we enjoyed a hot meal of pasta bolognese, followed by ice cream for dessert (served by Reuben). This was followed by a ceilidh led by Angels of the North and then a silent disco, described by Jack (Viking Rally's Logistics Officer) as "amazing". While this was going on, we also had SSAGO members in Durham for Lumiere, the UK's largest light festival - perhaps another first for SSAGO, going back into a host city in the evening!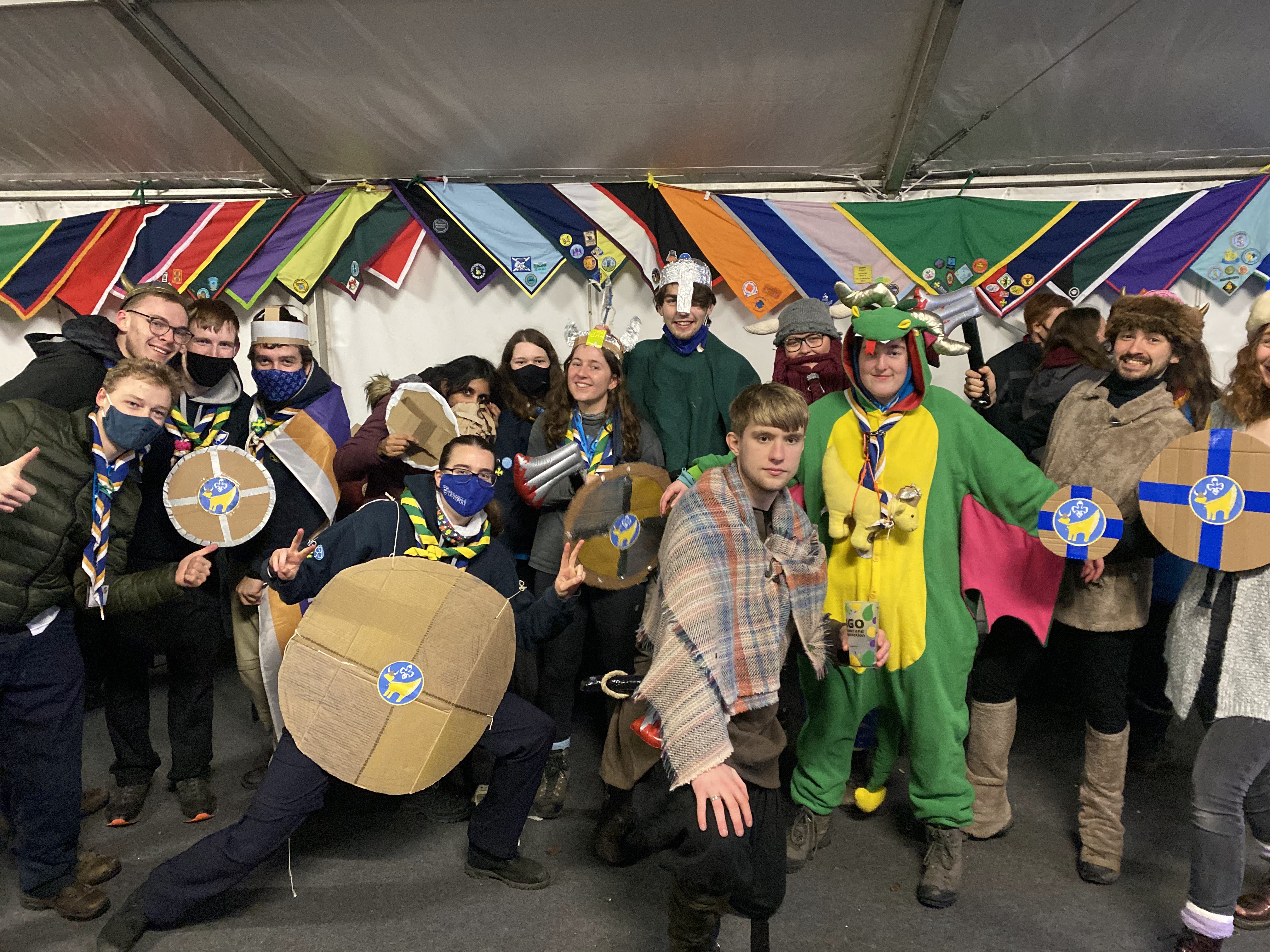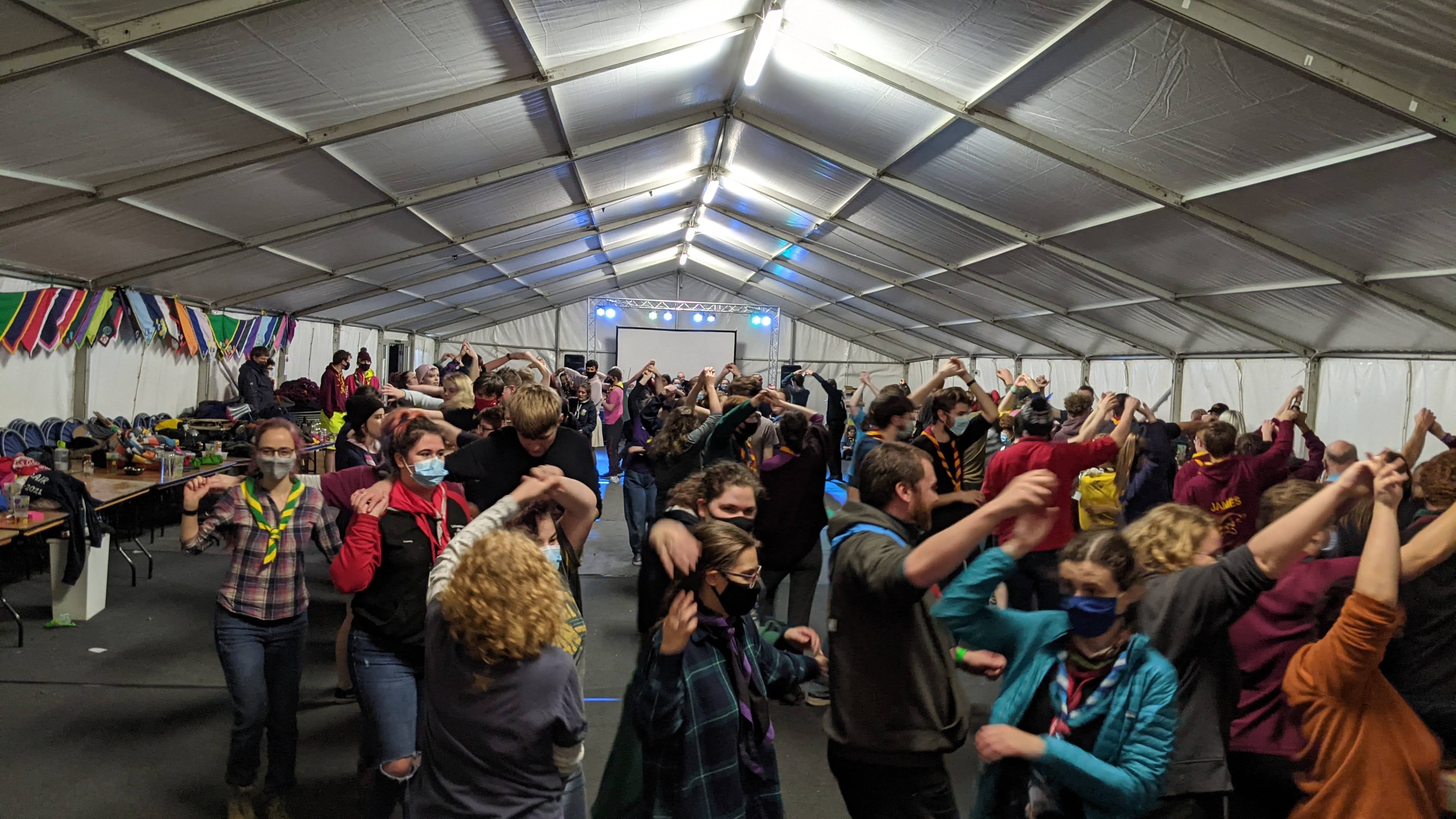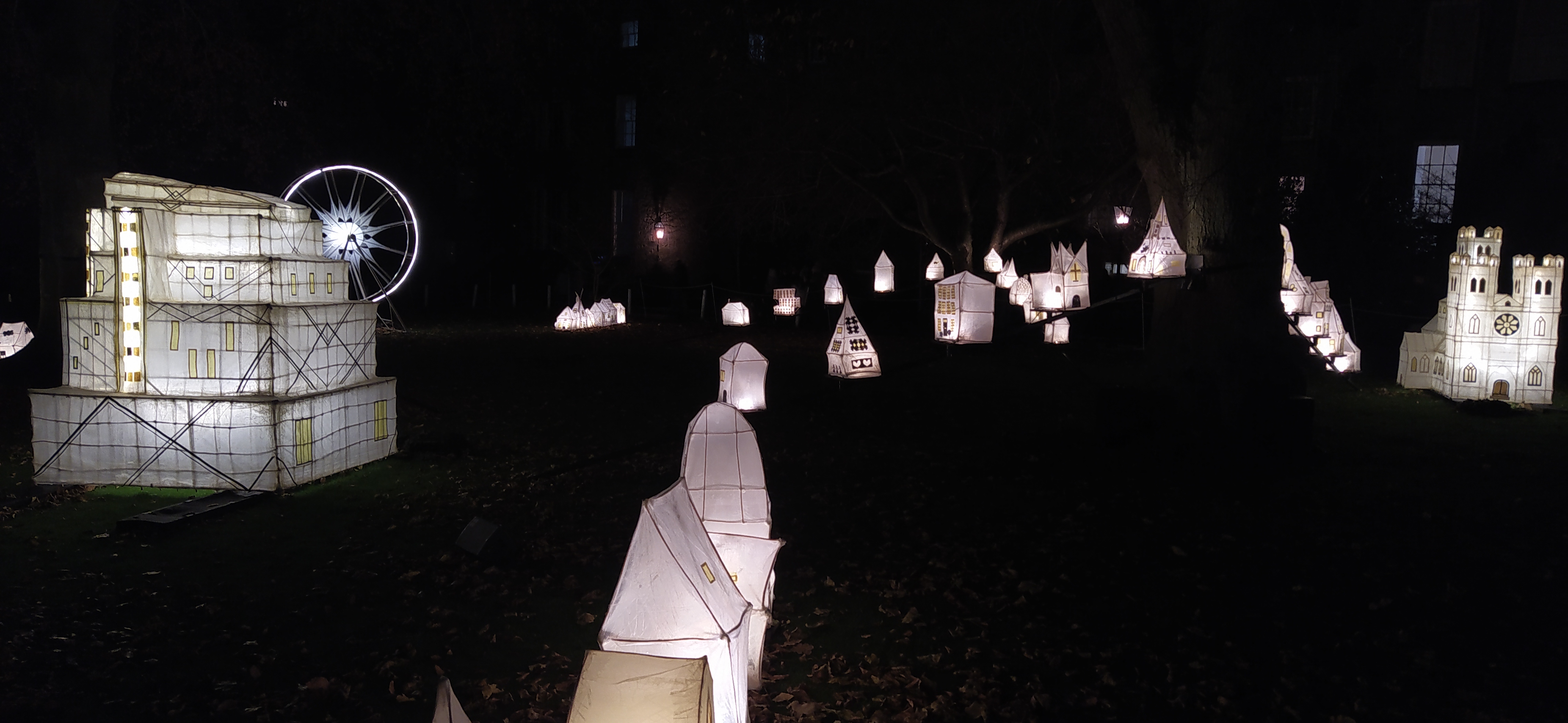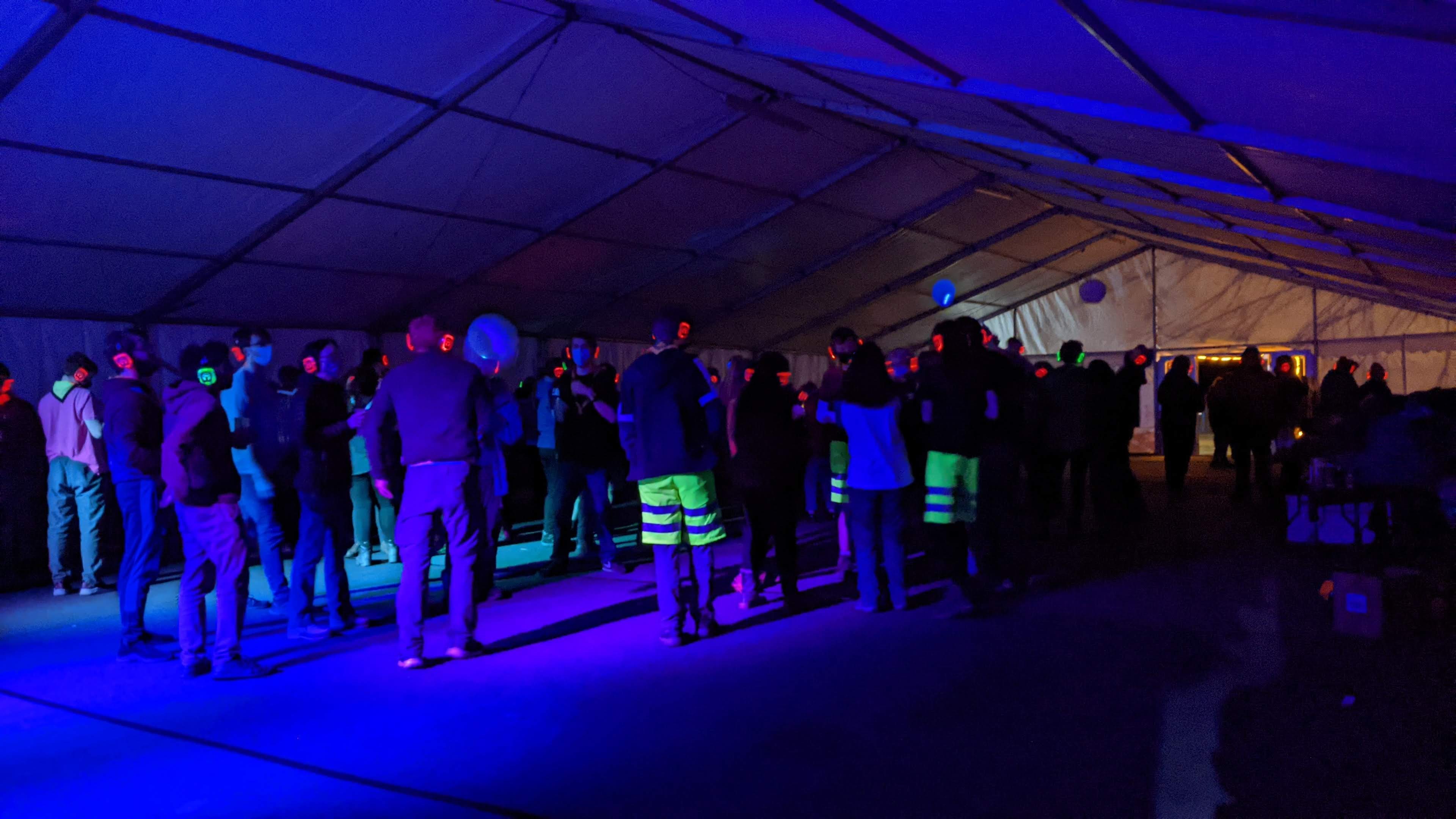 Once some members had headed to bed, the remainder gathered around the campfire for midnight sausage rolls, prepared by Team Pink. There were plenty of sausage rolls to go round, with spares keeping warm by the fire until 3am.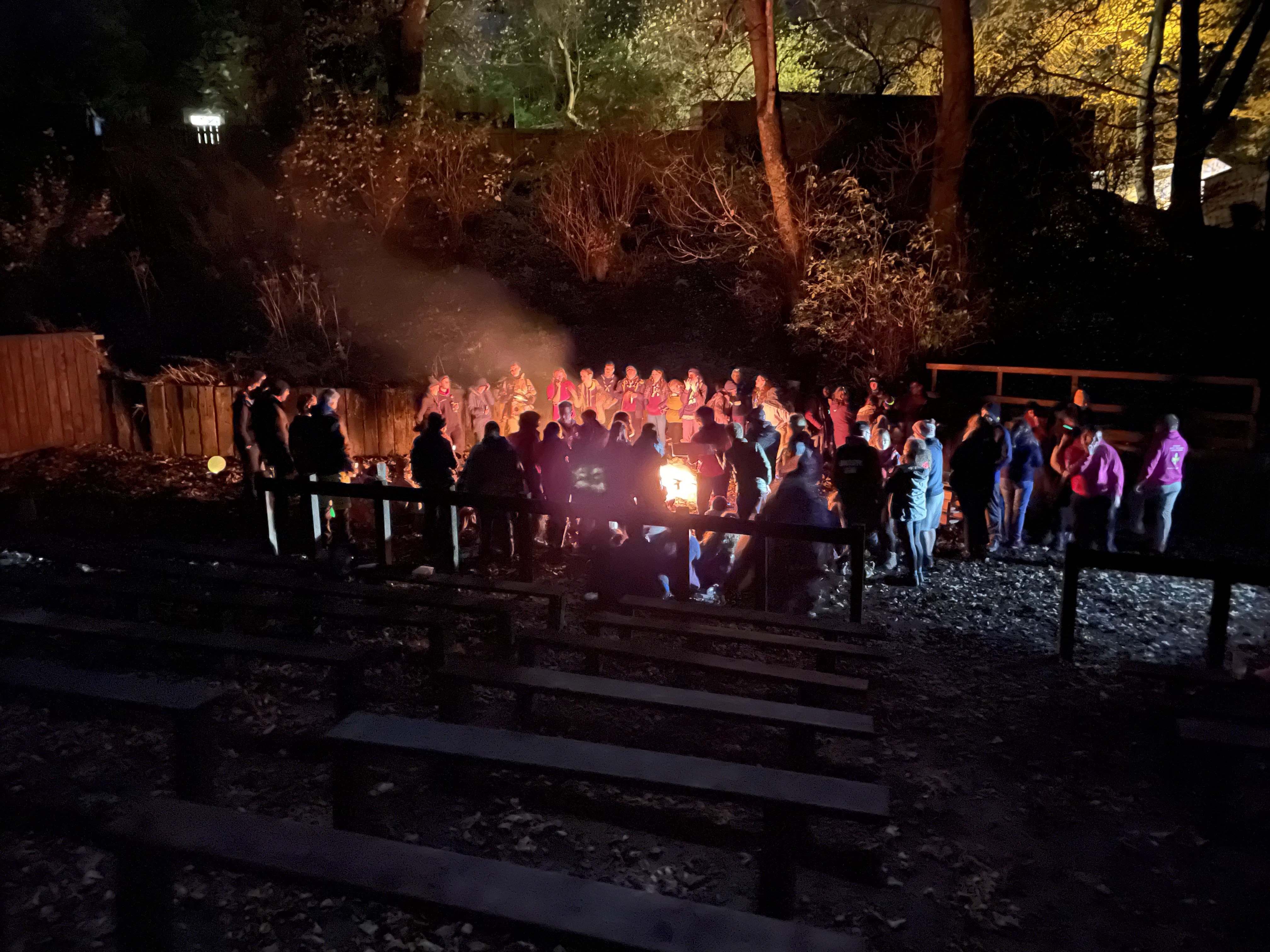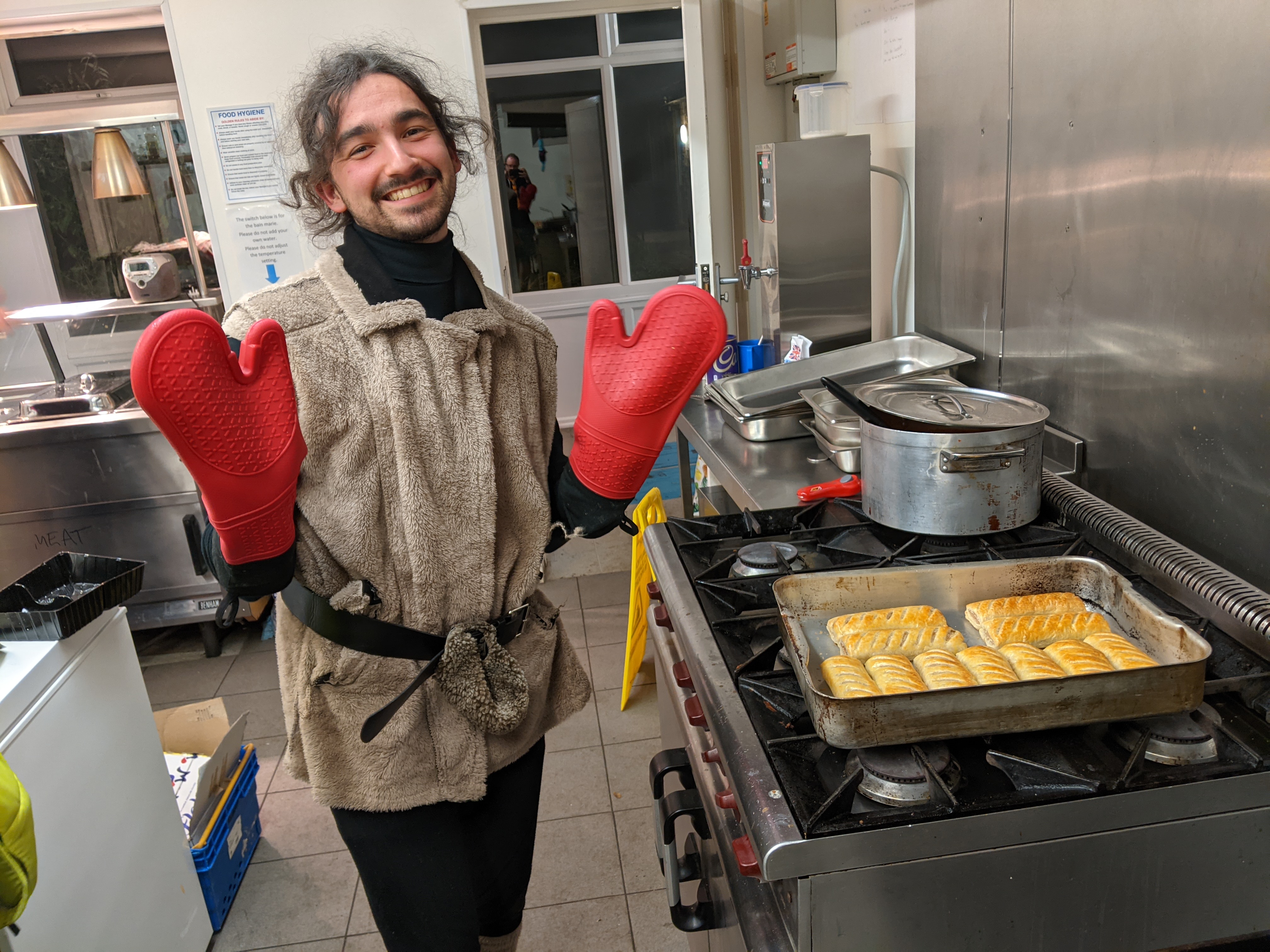 Sunday
We kicked off Sunday morning bright and early with reps at 8am. Unfortunately, breakfast was delayed but this meant most people were awake by the time it was served. Since there were no bids for Autumn Rally 2022, the EGM was postponed, leaving Sunday morning as a fairly relaxed time for people to get their tents packed away and play a couple of games of Viking Ninja (using their inflatable axes to help with distancing).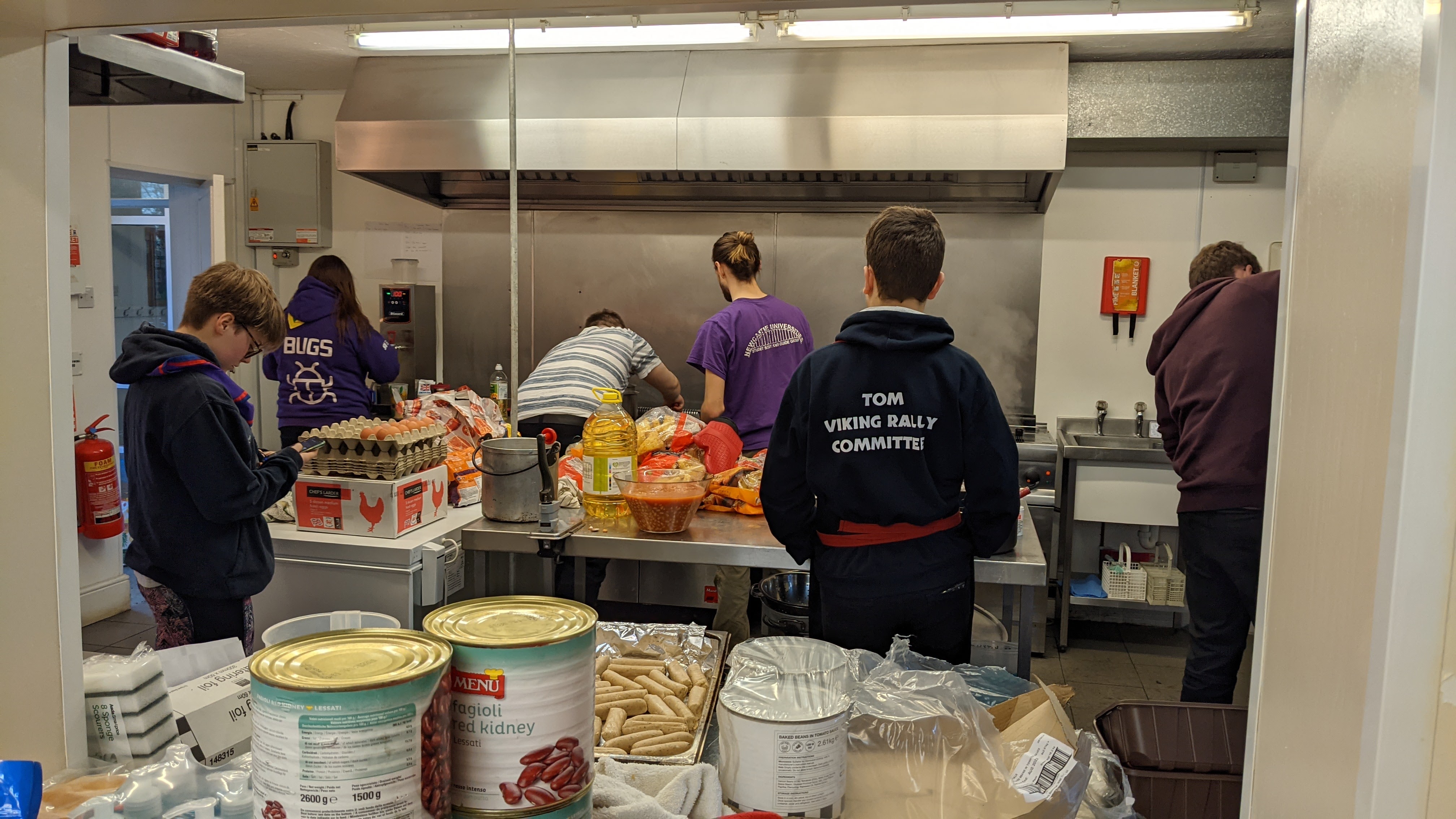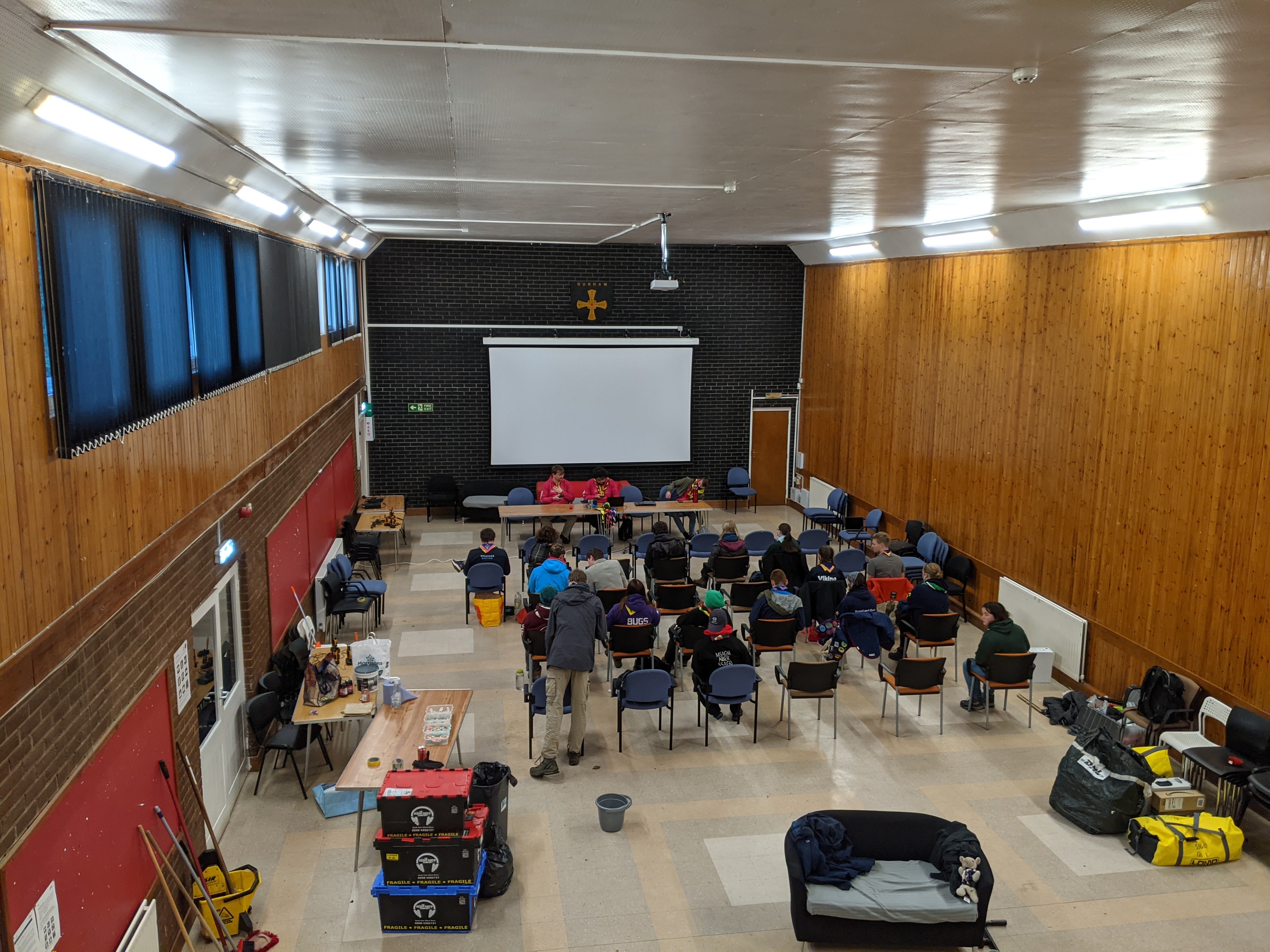 With the rain beginning at the same time as the closing ceremony, we kept it short, leaving clubs to sort out their own forfeits for the numerous mascots stolen over the weekend. Of course we did then manage to quickly squeeze in a group photo before everyone headed off.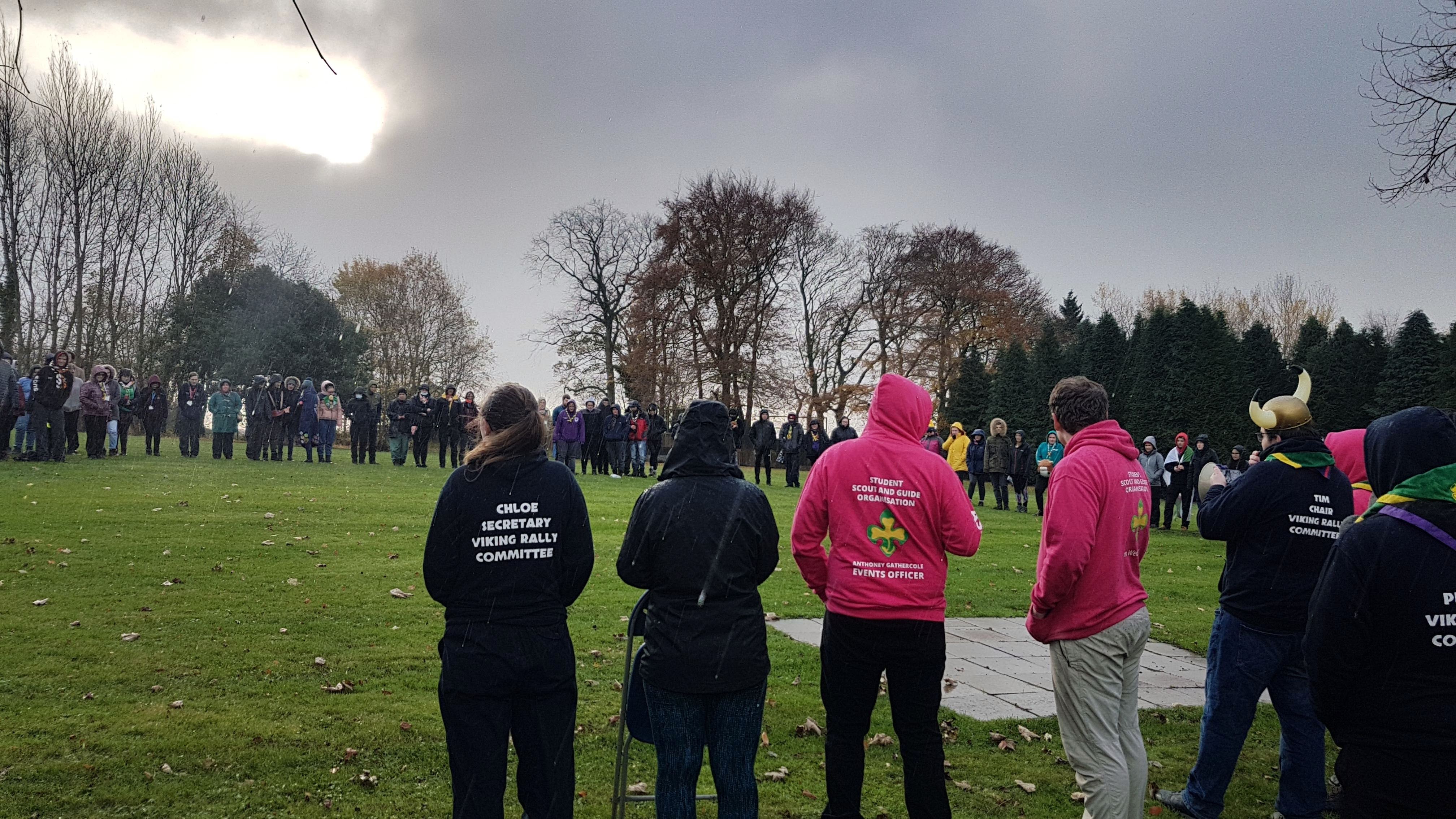 And just like that, the first in-person SSAGO Rally since the pandemic began was over and done with! Despite some delayed trains and the coach to the South West and Wales coming face to face with a low bridge, everyone made it home safe and sound.
Final Words
The Viking Rally committee (and Bjørn, of course) would like to say a final big thank you to everyone who came to the weekend and a special mention to all those who helped over the event in whatever capacity!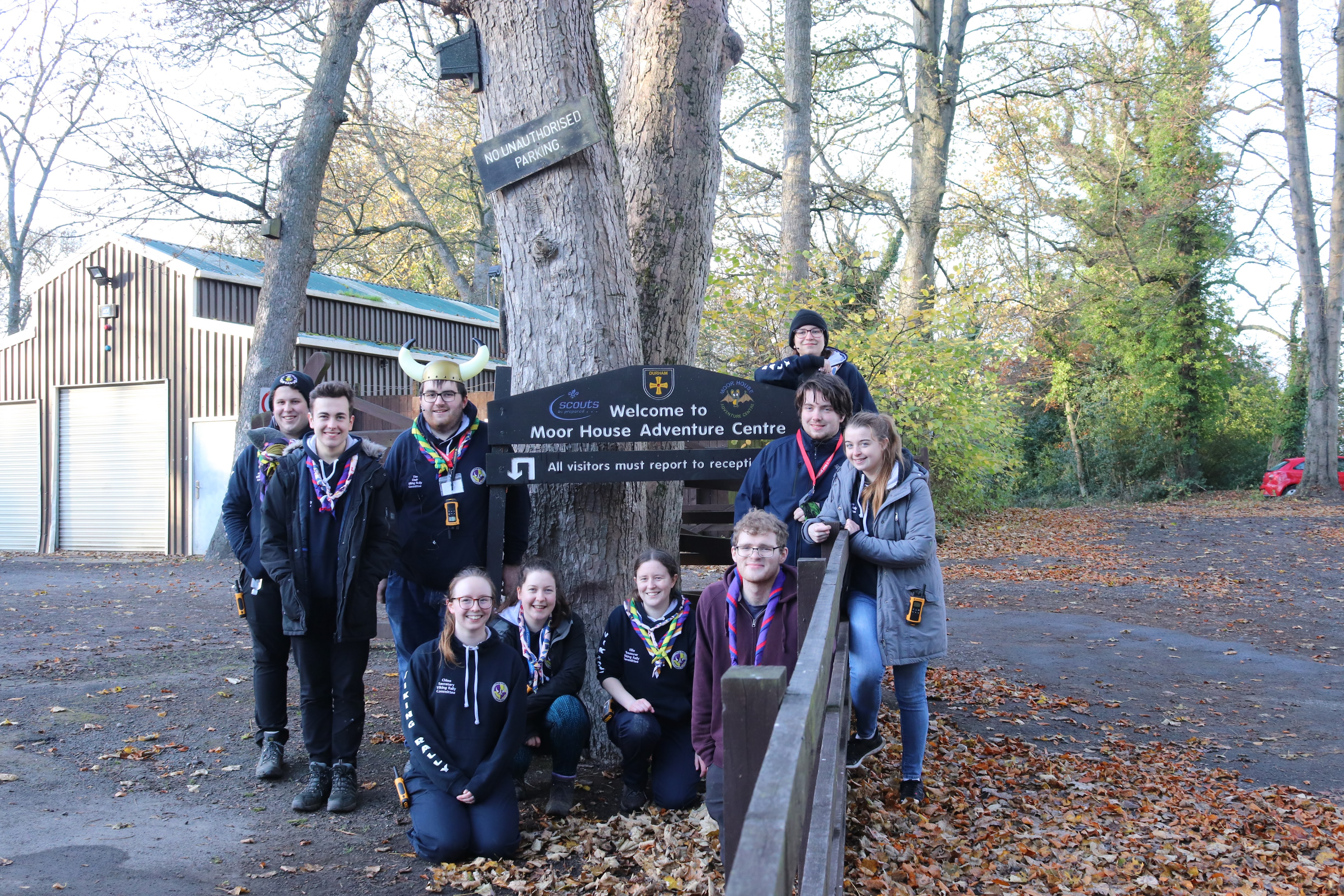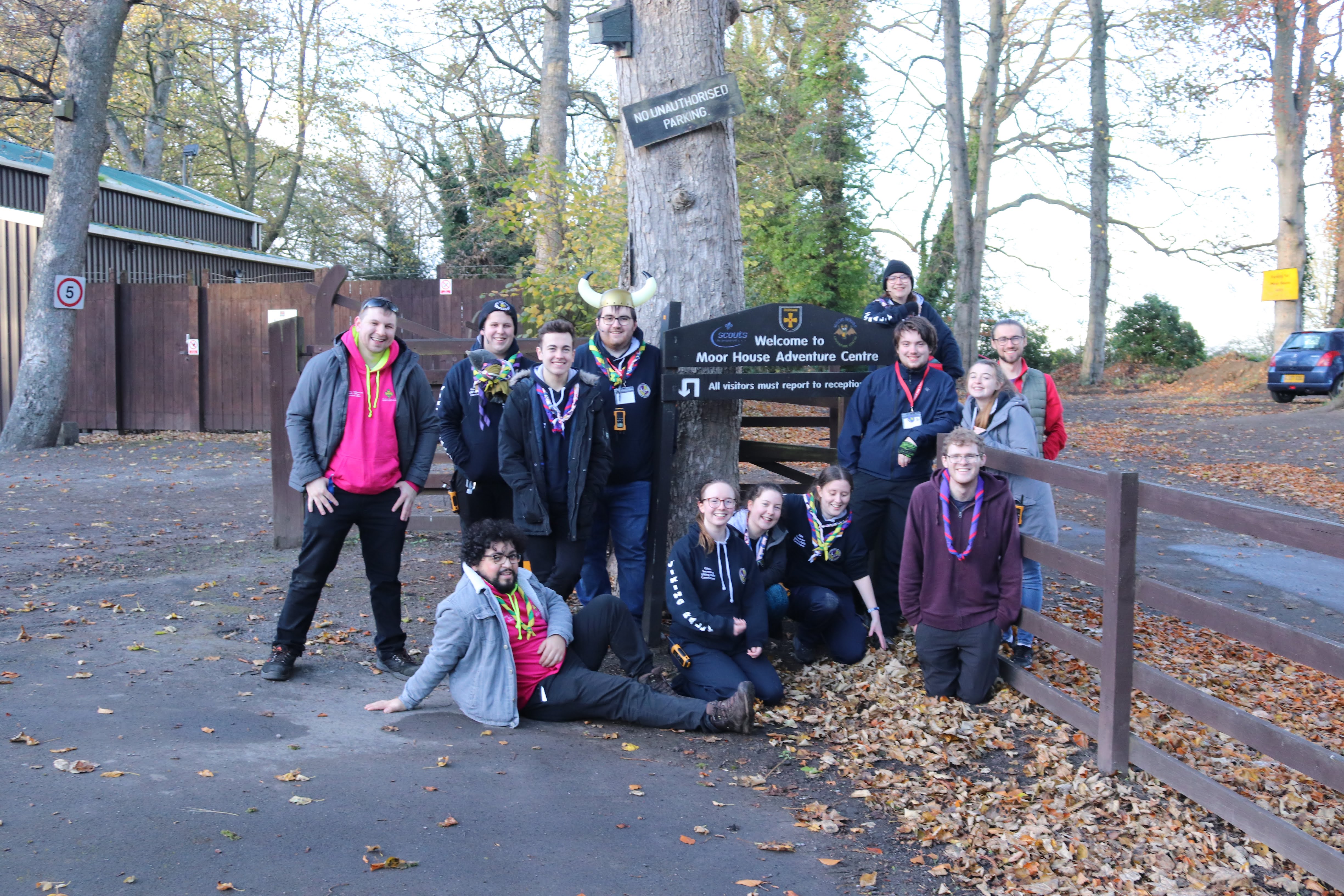 Photo Credit: Oliver Bills, Ben Dickinson, Nick Bond, Katherine Shaw, Callie Lewis, Jess Shire, Holly Mepham, Beatrice Elizabeth, Leon Brindley, Tim Rodaway