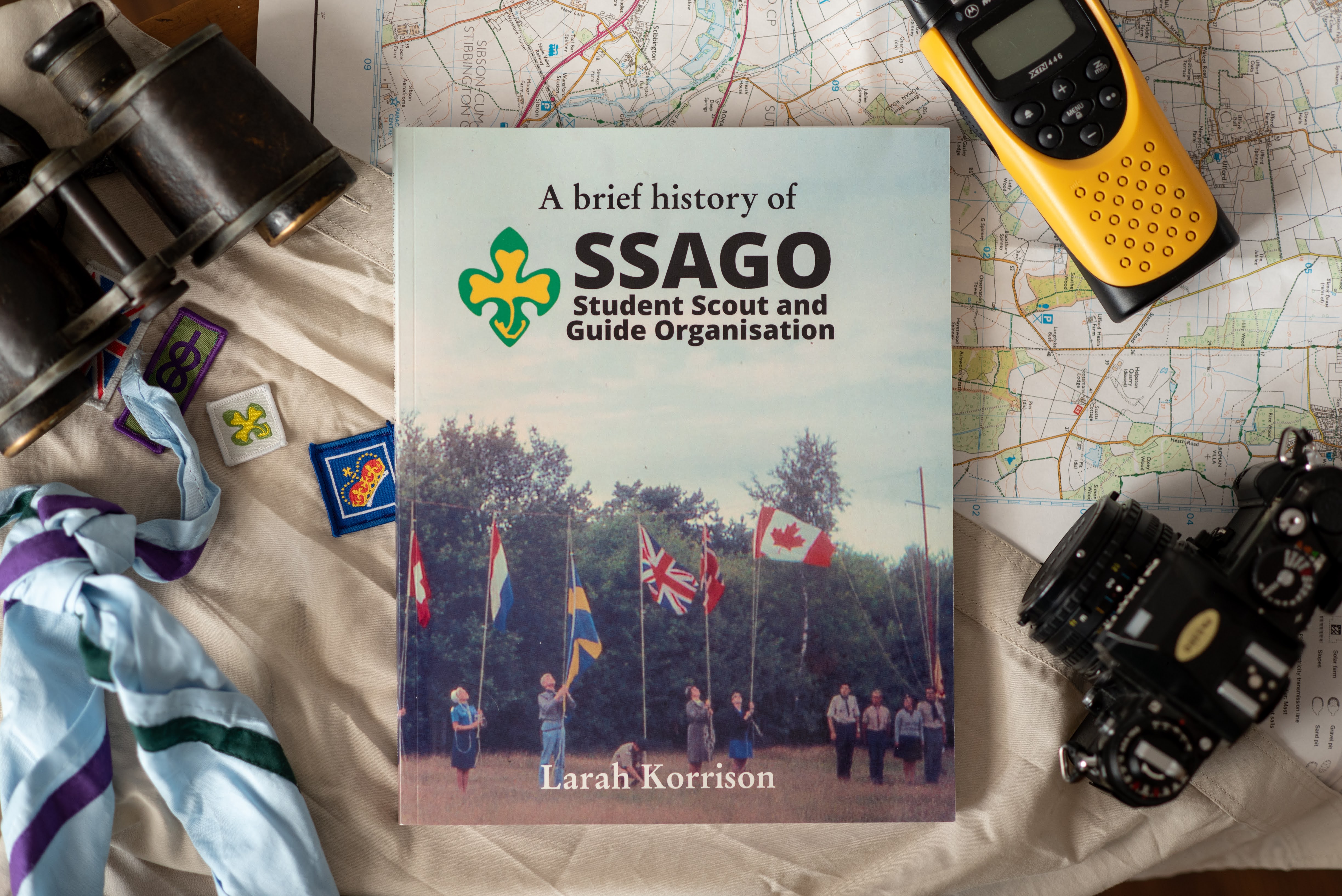 Exploring over 100 years of stories, friendship and adventure this book will take you on an amazing journey. SSAGO's first history book is here!
Between 2017 and 2021 I was the SSAGO Archivist. We now have a lot of information stored in SSAGO's Google Drive, from published articles to club reports and National Executive committee meeting minutes.

When I came to the end of my role, I had gained a lot of knowledge about SSAGO's history. I thought it would be great to share this with everyone, and before I forgot it all!
University of Bristol Pennant
So, I set out researching the archive, pulling out facts, stories and important milestones. I felt it was important to understand contextual history such as The Scouts and Girlguiding because this impacted SSAGO a lot. I also wanted to explore the changing face of the UK education system; some important milestones impacted SSAGO.
Assortment of Kudu Magazines
The book covers the periods between 1907 – 2021 including stories from past members, pictures and a rich history of how SSAGO kept itself relevant and necessary.
Camp at Bangor
Thank you to everyone who's purchased a copy, I hope you have enjoyed the book.
Curious to learn more about SSAGO's history? Get your copy today in hardback, softback and PDF download (aka eBook) at https://www.blurb.co.uk/b/11301427-a-brief-history-of-ssago-student-scout-and-guide