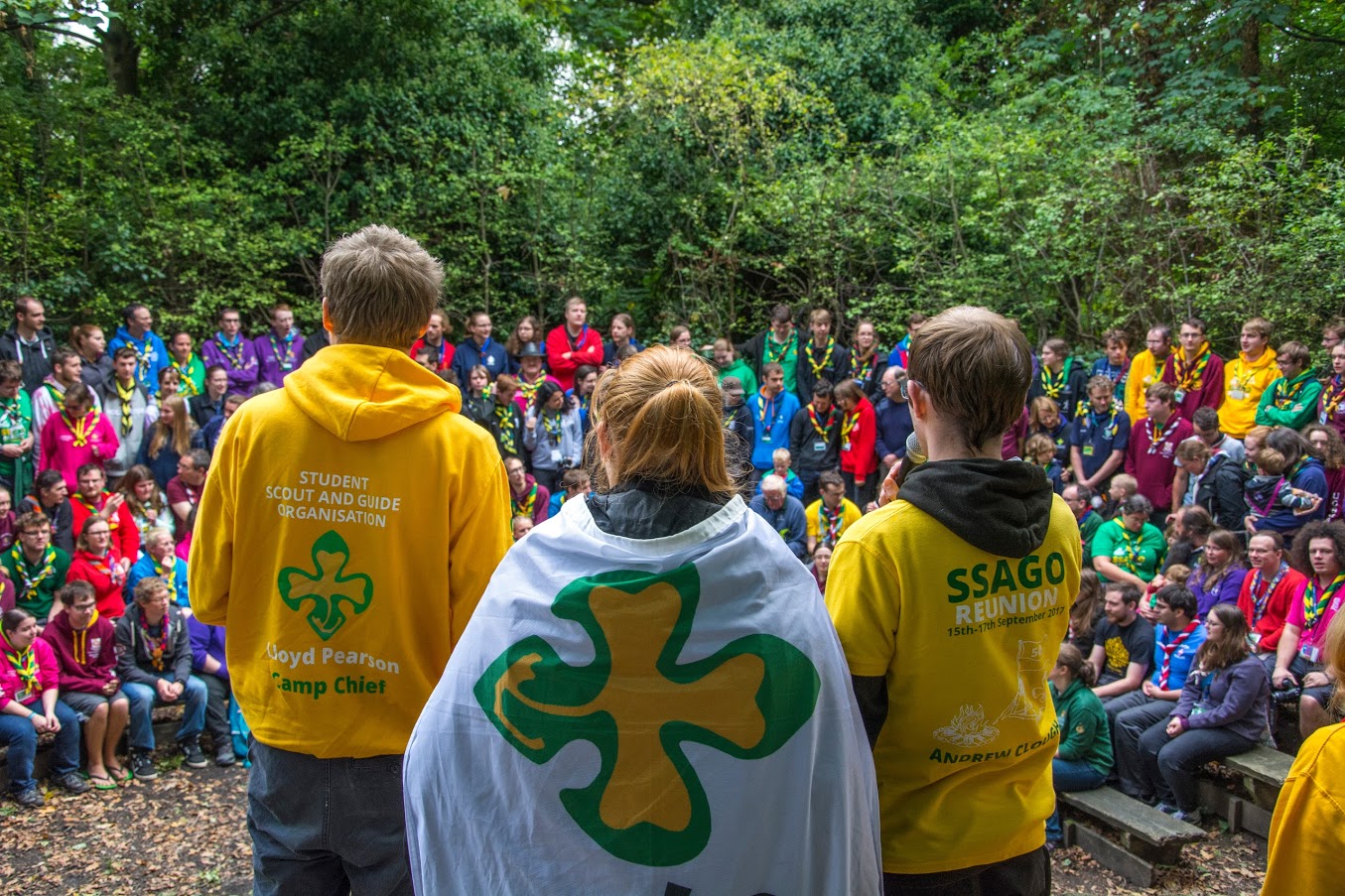 It's that time of year again! Here's everything you need to know for SSAGO's 2023 Annual General Meeting.
It's always amazing how quickly a year passes, but we have once again come full circle.
This year's Annual General Meeting will be centred around CentenaRally, and take a hybrid format (combining the best features of both in-person and online AGMs of the past years). And there are plenty of exciting things to vote on!
What is the AGM?
The AGM, or Annual General Meeting, is the yearly meeting open to all members of SSAGO. It is a time for the Executive Committee to share reports from the past year and, crucially, a time to elect the next year's committee. It is also when we elect the events to be hosted in the next calendar year.
How will the AGM be run this year?
Over the past three years, the AGM has taken a variety of formats, as dictated by the necessity to be online only. However, since there are no longer restrictions in place, this year's AGM is freed!
In order to make the AGM as engaging and accessible as possible, we will be following the same "hybrid" format as trialled at the Autumn EGM hosted at Rali Cymru. The reports and nominations will be collected and published online in the weeks before CentenaRally. Questions will be collected both online and at an in-person "Hustings" event held on the Sunday morning of CentenaRally. Online-only voting will then commence immediately after the Hustings event, and remain open for 3 days. This combined approach gives the opportunity for candidates and events to present themselves in person, whilst also enabling anyone in SSAGO to vote (whether they can attend Rally or not).
The online portions of the AGM are all hosted on their very own website, vote.ssago.org.
In order to be eligible to vote, whether or not you are attending CentenaRally, you must register to vote at

vote.ssago.org/elections/register
The entire AGM is overseen by an impartial Returning Officer, or RO. This year the position is kindly filled by Daniel Reeves, chairman of SAGGA (the Scout And Guide Graduate Association). If you have any queries, he can be reached at elections@ssago.org.
If you want more detail, we will be following the recently-enacted Electioneering Policy, as displayed at ssago.org/resources/index/policy.
What will be voted on at this AGM?
At this AGM, SSAGO has finally returned to the normal schedule of positions and events. Team Pink would also like to take the opportunity to undertake a Full Membership vote on two proposals which have become necessary over the past year. We will therefore be voting on the following:
National Executive Committee
The National Executive Committee are a team of 5 volunteers, elected yearly, who are responsible for the smooth operation of National SSAGO. The positions are:
Chair
Secretary
Treasurer
Member's Officer
Publicity Officer
Full role descriptions and the nomination form are available at vote.ssago.org/elections/positions. If you want to find out what it's like in any role, head over to ssago.org/pink to see what we've been up to or get in contact with us.
Any Full Member may nominate themselves for National Executive positions.
National Events
Each year, SSAGO hosts three national camps known as "Rallies", and one national Ball. These are bid for by a group of members, who are expected to form the committee to organise and run the event. At this AGM, the events open are:
Spring Rally 2024
Ball 2024
Summer Rally 2024
Autumn Rally 2024
The bid form is available at vote.ssago.org. Any Member may be part of a bidding group.
Propositions
In addition to the usual positions and events, Team Pink would like to take the opportunity to undertake a full membership vote on two key topics. Although the current Executive Committee are soon to hand over, we believe these points are crucial to a sustainable future for SSAGO and must be raised now. We will work through the Handover period with the incoming Executive Committee to ensure they are properly implemented. The propositions are:
Increase in Membership Fee
The SSAGO Membership Fee is currently just £4. Most of you will pay this as part of your yearly club membership fee. The fee is small, and mostly put towards the insurance and operational costs of SSAGO, as well as supporting national events. This fee has remained low despite many years of inflation; however, we believe this is no longer sustainable. We would therefore like to propose a raise of £2.
Update to National Constitution
The constitution was last updated in 2015. Since then, SSAGO has undergone much change, and barely operates under the existing constitution. SSAGO is also looking to change further, notably to gain charity status. We are therefore proposing this new constitution in order to better reflect our current operational practices, give more leeway to easier-to-update Policies, and better position ourselves for the charity status conversion. We have previously consulted with Policy Fixers, Reps, Members and The Scout Association regarding our new constitution, and so we will be voting on it during this year's AGM.
Any Member may vote on the Propositions.
When is the AGM?
The AGM is spread over the next month. The timeline is as follows:
February 3rd 16:00 - Voting registration opens
February 12th 14:00 - Nominations & Questions open
February 26th 14:00 - Nominations close
February 26th 14:00 - Nominations published
February 27th 14:00 - Questions close
March 5th 10:00 - Hustings held at CentenaRally
March 5th 14:00 - Voting registration closes
March 5th 14:00 - Voting opens
March 8th 14:00 - Voting closes
Is Everybody Happy?
If you think there's something we've forgotten, or you just want someone to talk to, don't hesitate to contact us at committee@ssago.org, or the Returning Officer Daniel Reeves at elections@ssago.org.